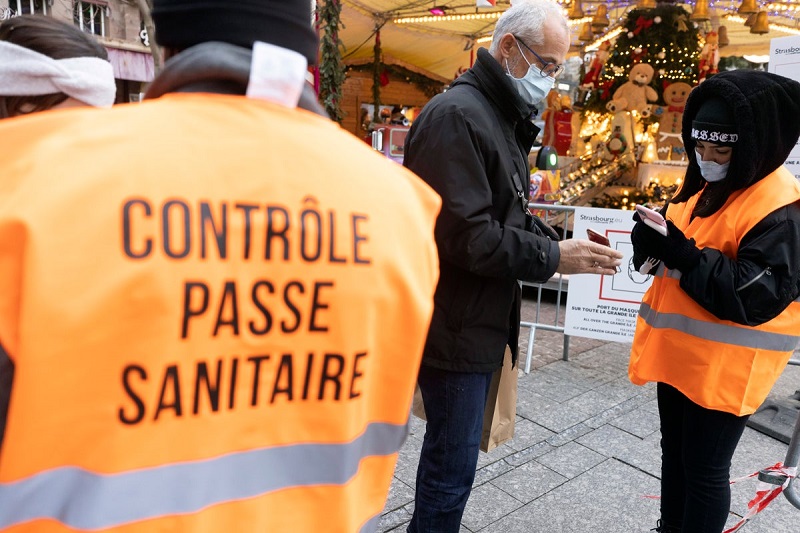 france tightens restrictions as omicron prevails
France tightens restrictions as Omicron prevails
Last updated on January 10th, 2022 at 03:45 am
France -France has announced to tighten Covid restrictions amid fresh concerns over the new Omicron variant of COVID-19.
It has been announced that from 3 January onwards, remote working will become mandatory for those who can. Meanwhile, public gatherings will be limited to only 2,000 people for indoor events.
A ban has been placed on eating and drinking on long-distance transport.
According to media reports, France recorded around 100,000 new infections on Saturday – the highest reported since the pandemic.
However, France's prime minister did not consider the option of a curfew on New Year's Eve.
French Prime Minister Jean Castex said the pandemic felt "like a film that had no ending" as he unveiled the tightened measures following an emergency cabinet meeting at a news conference.
It is pertinent to state that countries across Europe are considering tightened restrictions as infections from the new Omicron variant spread across the continent.
Related Posts
There are fears that a record number of cases will overwhelm hospitals in the coming weeks.
French Health Minister Olivier Véran said the infections doubled every two days, cautioning the public of a "mega wave" of new cases.
He announced that mask-wearing was compulsory in city centers.
Moreover, the government is also considering shortening booster shots from four months to three months.
On Wednesday, President Emmanuel Macron faced a heavy backlash from opponents and chaos in parliament. He said that French people who had not yet been vaccinated against COVID-19 would be squeezed out of key aspects of life.
Macron was accused of overstepping the line with his remarks.
"As for the non-vaccinated, I want to piss them off," he told Le Parisien newspaper, using the French verb "emmerder".
It is derived from "merde", meaning "shit". The term is considered vulgar in France.