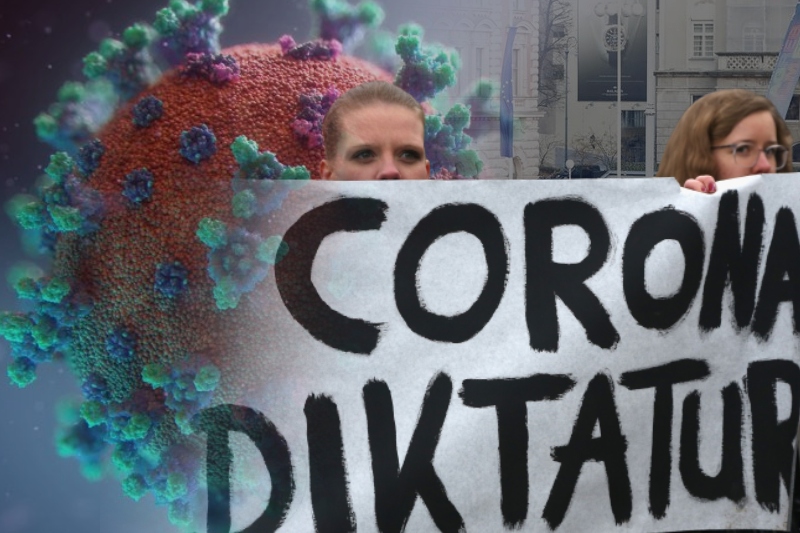 covid 19 pandemic in europe
Protest against Covid-19 pandemic take a violent turn in Europe
Germany
Europeans continue to be adamant about their decision of not receiving vaccination to fight against the Covid-19 virus. As per latest rounds of protests, people have started taking a violent stand against the 'forced' vaccination drive. 
On Monday, there were protesters who tossed bottles and fireworks at police in eastern Germany at night, which have been some of the most violent protests seen in recent months. They were the ones who were fighting against the public health measures in Europe in the pandemic.
Protests were held simultaneously on Sunday and Monday and hundreds of people gathered in various cities and towns across Germany to voice their opposition against the fresh rules of the social distancing rules.
The government had already implemented tough Covid-19 protocols in the wake of the latest variant–Omicron.
Related Posts
The gathering has also been limited to 10 people where too, the government stressed, that the people can assemble only when they are either Covid recovered or vaccinated. Those who have not yet been vaccinated or are refusing to take the inoculation have to avoid meeting with two or more people.
About 500 people started marching from the city centre of Bautzen in Saxony and went to different areas late night Monday in violation of public health regulations.
They were seen carrying anti-vaccination signs where there were twelve police officials who were injured during the attack from the end of the demonstrators.
This escalated the matter further and the two sides again started with a violent clash where police forces were seen equally targeting the civilians in retaliation to the attack by the protestors.
The police officials then registered a case against 23 people under criminal offenses while 183 others were hit with less serious administrative violations.