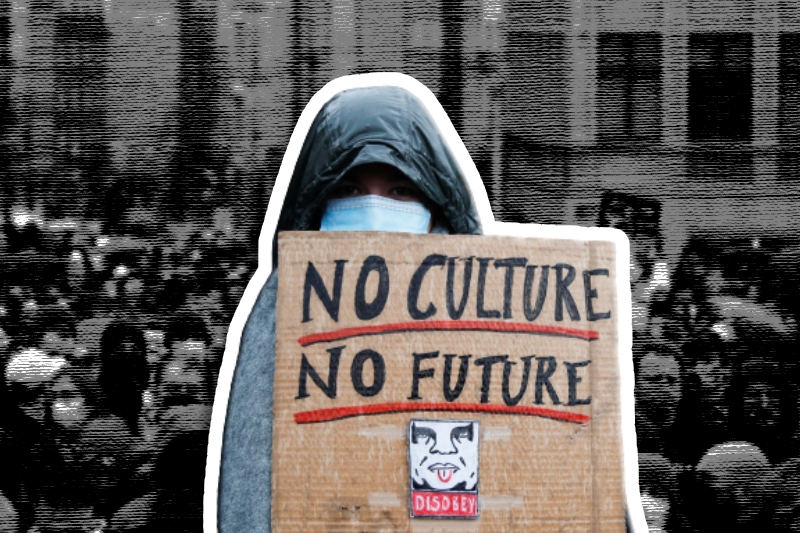 belgian covid 19 restrictions
Belgian population opposes against Covid-19 restrictions
Belgium
Belgium is one of the few European nations that have been rejecting the restrictions imposed by the government to curb the spread of the Covid-19 pandemic.
One of the most impacted sectors due to the restrictions is the creative field because of which thousands of performers were seen on the streets protesting against the restrictions. On Sunday, Belgian performers, cinema operators, and event organizers demonstrated against the decision to curb the cultural sector of the nation. 
Most of the protestors saw people holding banners and posters saying "The show must go on" or "No culture, no future". Though it was a peaceful protest, the demonstration was interrupted by pouring rain which irked the crowd quite a bit. They were against the decision of the government to target the culture industry with the new virus restrictions.
Related Posts
The restrictions were implemented from Sunday and under those restrictions, due to the timing of the festivities, the markets were allowed to be kept open.
Chaotic gluhwein or mulled wine parties, and restaurants and bars are allowed to stay open with some new restrictions, stated the government order.
As per the new restrictions, indoor public activities will also be restricted and the shopping is curtailed greatly. Sporting venues will also have no live audience as stadiums and indoor venues will be kept closed.
Despite coming up with so many protocols, the Belgian government has decided to implement full lockdown like that of its neighbor the Netherlands.