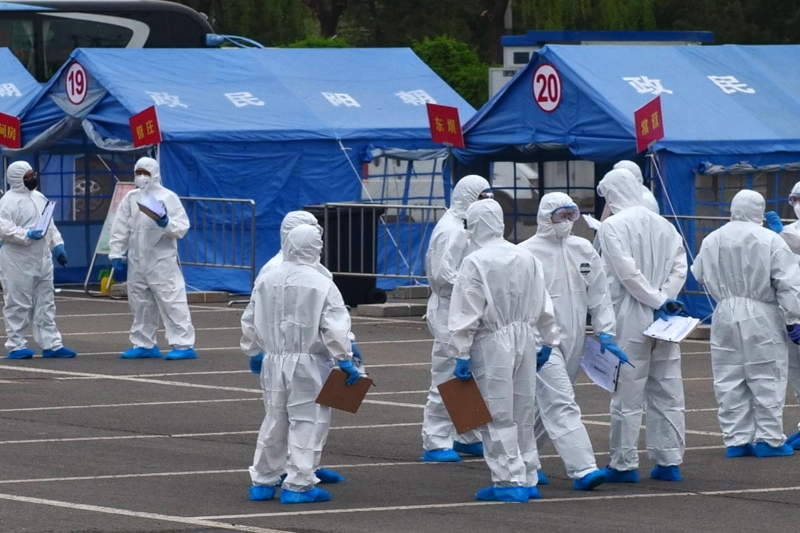 china reports sudden surge in covid 19 cases
China reports sudden surge in Covid-19 cases ahead of Winter Olympics
China
China has reported 206 new COVID-19 cases ahead of the Beijing Winter Olympics. China's health commission said on Sunday that 158 cases were domestically transmitted. 
The National Health Commission (NHC) said that 157 cases were reported in Shaanxi province and 1 in Guangxi province, besides 48 imported cases. The surge in Covid-19 cases ahead of the 2022 Beijing Winter Olympics has sparked concerns as officials scampered to tackle the spread of the infection.
Covid-19 cases in China
Earlier, China controlled the infection by limiting international travel. However, sporadic clusters of Covid-19 cases continued to surface in different regions of China. The Chinese authorities reported a case of Omicron variant on December 13 in Tianjin city followed by a few more cases. Reportedly, there is not much information available about the Omicron variant spread in China. Though the Omicron variant is spreading faster than other variants of Covid-19.
The health officials also reported an outbreak of Delta variant in Zhejiang province in the middle of the month. However, it was reportedly brought under control by the health officials. The health commission informed that there were 2,011 active cases in China on Saturday. Reportedly, nine people were in critical condition.
Related Posts
Control measures in China
In the wake of the Omicron variant threat, Beijing on Friday tightened epidemic prevention and control measures. The government reportedly also requested people to strictly adhere to a dynamic zero policy as the Chinese New Year and the Beijing Winter Olympics are around the corner.
Reportedly, the Beijing government also requested companies to adopt flexible work hours and help employees avoid leaving or entering Beijing during peak periods to control the situation. Earlier, the diplomatic boycott of the Beijing Olympics was announced by the US (United States), Australia, Japan, Canada and the UK (United Kingdom) over human rights violations in the Xinjiang region of China.