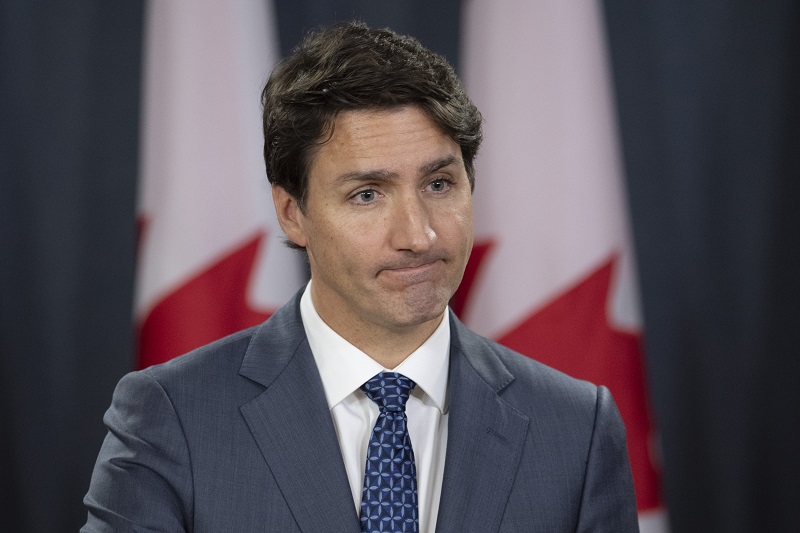 canadians angry with anti vaxxers pm trudeau
Canadians angry with anti-vaxxers: PM Trudeau
On Wednesday, Canadian Prime Minister Justin Trudeau said the masses were "angry" with those not vaccinated against COVID-19.
New case counts have hit record highs due to the rapidly spreading Omicron variant of COVID-19.
The spike in daily infections has prompted a new wave of restrictions aimed at lessening the strain on overburdened testing facilities and healthcare systems.
For months public health officials and politicians have urged Canadians to get vaccinated. Several campaigns have been run to encourage, educate, and dispel vaccine misinformation.
"People are seeing elective surgeries and cancer treatments put off because wards are filled with those who chose not to get vaccinated. Canadians are frustrated. When people see that we're on serious public health restrictions right now, they think this is because of unvaccinated people. They get angry," the prime minister said.
Related Posts
As per the latest official figures, more than 87 percent of Canadians aged over 12 are fully vaccinated. However, millions have chosen not to receive a single jab of the COVID-19 vaccine.
However, Trudeau said that there was still time for anti-vaxxers to "do the right thing."
He said people will be immensely pleased if "you guys get that first dose of the vaccine even today," as the vaccine injection was much better than being admitted to an ICU.
It is pertinent to state that the Conservatives are the only federal party that has not confirmed how many of their MPs have been vaccinated against coronavirus. All Liberal, NDP, Bloc Quebecois, and Green MPs are vaccinated.
Trudeau said he wanted to make sure people get jabbed because it was the best tool to save themselves. He said people had found "going into lockdown as an excuse not to get vaccinated."
Meanwhile, French President Emmanuel Macron said he wanted to "piss off the unvaccinated ones."