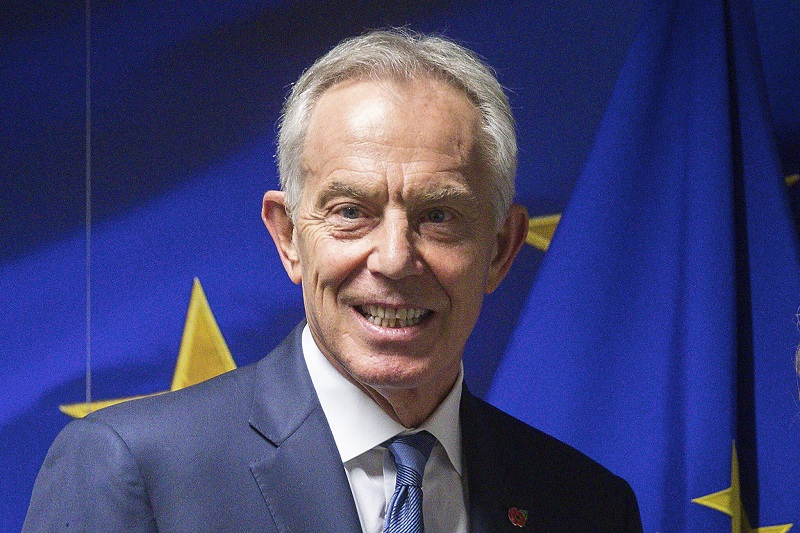 Over 700,000 people sign the petition for Tony Blair
Over 700,000 people sign the petition for Tony Blair to be stripped of knighthood
United Kingdom -A petition to sack former British Prime Minister Tony Blair of a prestigious honour knighthood has garnered more than 700,000 signatures across the country. People are angry because of his role in leading the UK (United Kingdom) to war in Iraq nearly two decades ago.
The petition claimed that Blair was the least deserving person of any public honour citing his role in the Iraq War. The petition further said that Blair added damage to the constitution of the United Kingdom and to the society. People signed the petition to revoke the honour.
Knighthood honour
Tony Blair was given a knighthood when the New Year's Honours were awarded in the country. Queen Elizabeth appointed Blair as a Knight Companion of the Noblest Order of the Garter on January 1 2022.
Tony Blair
Tony Blair served as Prime Minister of the country from 1997 to 2007. Blair defeated John Major with a landslide Labour victory in 1997 and spent a decade working as a Prime Minister. He also became a member of the Order of the Garter, which is England's oldest and most senior order of chivalry. However, he faced intense criticism in recent decades over his involvement in the United States-Iraq war in 2003.
Related Posts
Despite the public pressure for Blair's knighthood to be revoked, several leading politicians have spoken out in favour of him. They said that he deserved to be honoured by Queen Elizabeth II. They also defended him in front of the public.
Keir Starmer, leader of the Labour Party of the United Kingdom also defended him. He said that Blair deserve the award. He also said, "I understand there are strong views on the Iraq war. There were back at the time and there still are, but that does not mean that Tony Blair was not a very successful prime minister of this country."