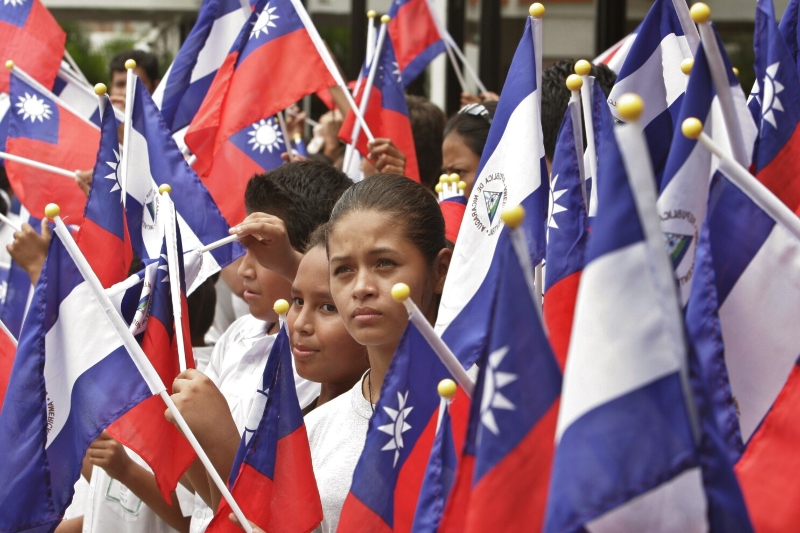 nicaragua deserts taiwan for china
Another Ones Changes Sides As Nicaragua Deserts Taiwan For China
Taiwan
Taiwan has shaken hands with US over the chip business, but it has lost another ally to China. This time it is Nicaragua. In a sudden change of situations, Nicaragua has severed ties with Taiwan and turned its allegiance to China instead. 
In a formal statement, Nicaragua's foreign ministry has now declared "the government of the Republic of Nicaragua today terminates diplomatic relations with Taiwan and ceases to have any communication or official interaction. The People's Republic of China is the sole legitimate government that represents all of China."
The ministry further stated that Taiwan is an inalienable part of Chinese territory. It is worth noting that China has been buying support off the smaller countries with its vaccine diplomacy.
Related Posts
Analysts admit that indeed China has now started to shift from its African debt strategy to this new one, that has allowed it to use the vulnerability of poorer nations, to suits its end. 
Ten days back, China has shipped millions of vaccines to Africa, amidst the growing scares of the Omicron variant spreading across the world. In response to the Nicaraguan sudden change of stance, Taiwan has stood its ground and made a public statement confirming that it intends to now safeguard national sovereignty and dignity, and therefore has decided "to terminate diplomatic relations with Nicaragua with immediate effect, end all bilateral cooperation projects and aid programs, and recall staff of its Embassy and Technical Mission in Nicaragua," the Taiwanese ministry said in the formal statement.
China has been systematically working to severe ties for Taiwan, especially in the Caribbean and in the Latin American countries. As Nicaragua falls out, there are 14 existing diplomatic ties for Taiwan left. In November, Solomon Islands too severed ties with Taiwan and shook hands with China, much to the discomfort its own people.