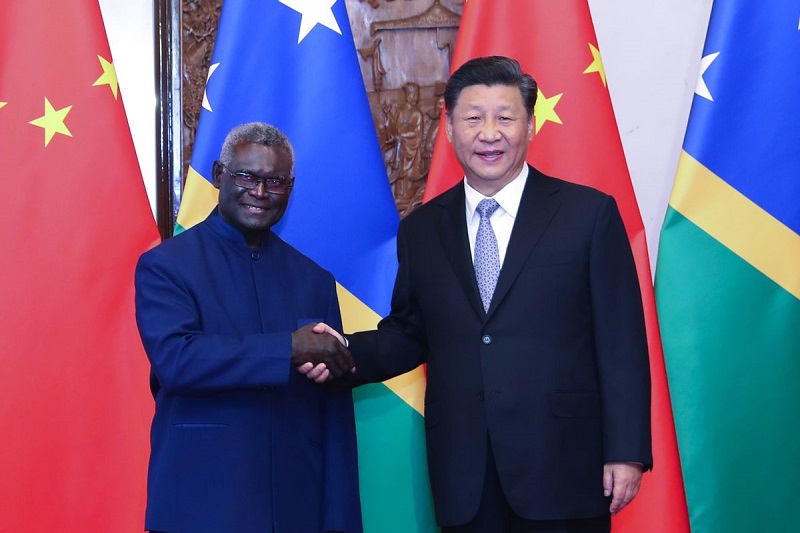 solomon islands the new ground zero of us and china skirmish
Solomon Islands: The new ground zero of US and China skirmish
Solomon Islands is the new area of Chinese interest in the Pacific region, raising concerns for the United States. China has recently signed a security deal with the Pacific island nation and that has the US worrying over possible deployment of military forces of China to the Solomon Islands in Pacific. The agreement signing has recently taken place between Chinese Foreign Minister Wang Yi and Foreign Minister of Solomon Islands Jeremiah Manele, said Chinese Foreign Ministry spokesperson Wang Wenbin on Tuesday.
"We are concerned by the lack of transparency and unspecified nature of this agreement, which follows a pattern of China offering shadowy, vague deals with little regional consultation in fishing, resource management, development assistance and now security practices," said a spokesperson from the White House National Security Council (NSC). The NSC spokesperson further said that the announcement appears to be unilateral, given it has come from Beijing rather than government of Solomon Islands. The spokesperson further added, "The reported signing does not change our concerns, and that of regional allies and partners, and it does not change our commitment to a strong relationship with the region."
Related Posts
Meanwhile, Beijing has accused the United States and Australia of  "deliberately exaggerating tensions" in the region, adding that any attempts of interference are destined to fail.
As the White House Coordinator for the Indo-Pacific Kurt Campbell, and Assistant Secretary of State for East Asian and Pacific Affairs Daniel Kritenbrink from the Defense Department and the U.S. Agency for International Development to Fiji, Papua New Guinea and the Solomon Islands to deepen "enduring ties with the region", the security agreement between China and Solomon Islands is expected to be a key issue on agenda.
The 'unilateral' security agreement between China and Solomon Islands suggests that Beijing could send in armed police and military forces to the island nation if requested by its government. Furthermore, China could also be permitted to base its navy ships in the waters off the coast of Solomon Islands. "Despite the Solomon Islands government's comments, the broad nature of the security agreement leaves open the door for the deployments of PRC military forces to the Solomon Islands. We believe that signing such an agreement could increase destabilization within the Solomon Islands and will set concerning precedent for the wider Pacific Island region," said State Department spokesperson Ned Price said during a briefing Monday.
Price added that new agreement between China and Solomon Islands could threaten current paradigms and security of the region.