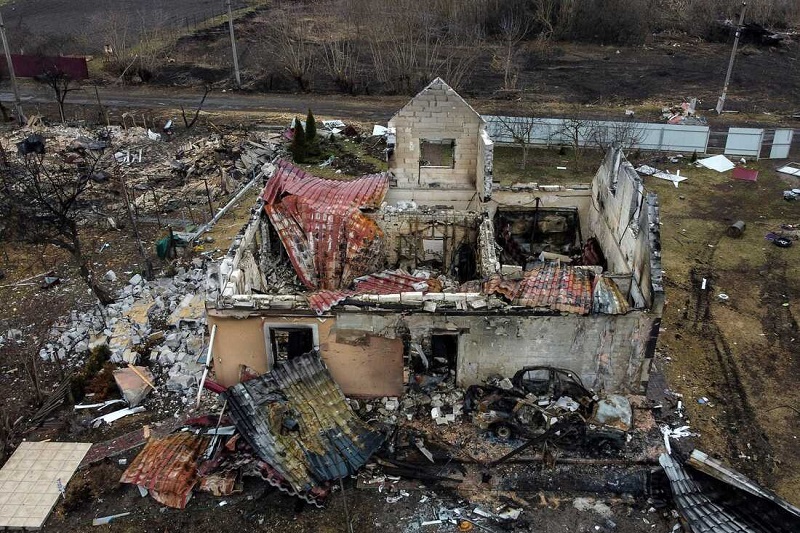 ukraine russia conflict
Geopolitical Conflict To Rock Economies in 2022: ACLED Report
Conflict has been the talk point of literally the whole geopolitical setup the starting of the year. Military interference and disease were seen dominating lives in 2019-2021. According to the Armed Conflict Location & Event Data Project (ACLED), this year is going to see far more divisions and conflicts geopolitically. The saga has started with Ukraine and Russia war.
Many conflicts were initiated a couple of years ago, but have now taken different dimensions. Yemen, Syria, Libya and other parts of Africa for example are shifting from one conflict to another.
In 2022, we will be confronted with increased violence, demonstrations, and divisions. Global stability is going to be at its all-time low. The scariest part is that there is no singly unifying theme that links a violent insurrection in the United States, the rise of Islamic State affiliates across Africa, demonstrations against pandemic restrictions in Europe, the anti-coup local defense forces of Myanmar, mob violence in India, increased gang activity in Haiti, and attacks targeting civilians in Colombia.
Related Posts
In Ethiopia, look ahead for deep routed internal issues that are leading to complete collapse of economy. Yemen has war gone but aftermaths will be leading to continued crippled efforts to rebuild a nation. The Sahel is going to see persistent, expanding and escalating instability. Nigeria will continue to experience multiple security threats. Afghanistan runs in high risk of violence targeted against civilians as it comes under a refined but barbaric rule of Taliban. Lebanon is at the peak of its collapse under political and economic corruption.
Colombia is starting to enter the risk zone of violence targeting civilians. Myanmar will see a continuance of resistance against military coup and chase democracy. Sudan will continue to see division in power and lack of proper governance while Haiti will be rocked with gang violence precipitated due to political instability. These trends have emerged as elites, armed groups, state forces, and civilians have grappled with volatile domestic politics, armed competition, splintered security forces, and impunity for the perpetrators of violence. Most have erupted due to frustration or weakness in representation of those countries. Weak political agents, systems, and identities that have failed to create and sustain stability and address such emerging threats. They further expose how the international community lacks the tools, cohesion, and approach to address the world's longest and deadliest conflicts.