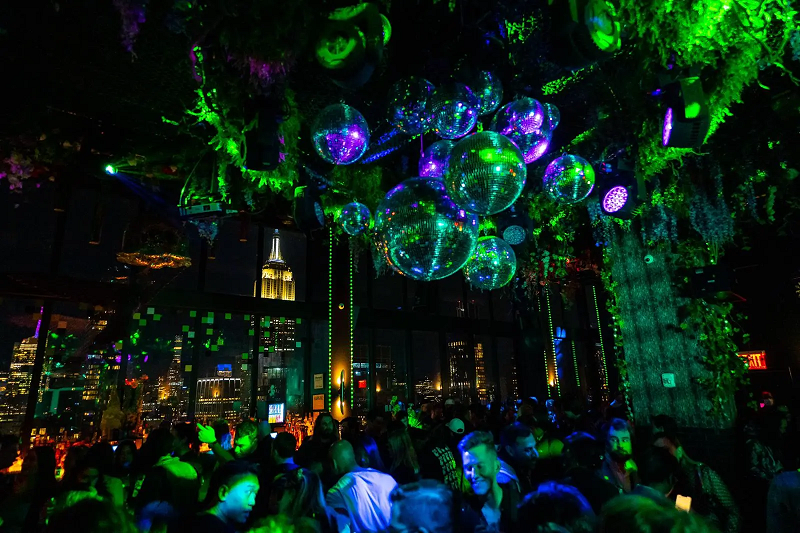 the top 7 nft events of 2022 around the world for learning nfts metaverse
The Top 7 NFT Events of 2022 Around The World for Learning NFTs & Metaverse
In 2021, the NFT market topped $40 billion, and it is now growing at a quicker rate than it has ever been. The popularity for NFT tokens is expanding everywhere we look, fueled by trends like Web 3.0's approaching advent and the launch of the metaverse.
NFTs have the ability to modify the way we maintain our digital identities and revolutionize the world as we know it by creating innovative economies in a virtual environment.
Take a look at these upcoming best NFT events in 2022 if you're interested in learning everything about the NFT Ecosystem, Web 3.0 & Metaverse.
1) Laval Virtual
Laval Virtual, an international exhibition concentrating on extended reality technologies, could be a great opportunity to brush up on your understanding of NFTs and innovative solutions.
This incredible event will address a wide range of immersive themes, including virtual reality, the metaverse plus the advent of non-fungible tokens.
Date: April 12-14, 2022
Location: Laval, France
2) Metaverse Expo
The Metaverse Expo, which takes place in June 2022, is an opportunity to learn everything there is to know about the metaverse and how it will revolutionize how humans will interact with future technology.
You'll discover all about how NFT with blockchain technology is enabling new business prospects at the Metaverse Expo.
Date: June 15, 2022
Location: COEX, Seoul, South Korea
3) The Global Metaverse Conference
The Global Metaverse Conference is one of the largest metaverse conferences on the planet, with topics ranging from augmented reality and artificial intelligence in the metaverse to NFT ecosystems.
This might be the perfect conference for you if you're interested in learning about where the internet and linked experiences are headed in the future.
Date: April 27-29th, 2022
Location: Santa Clara Convention Center
4) AI VR 2022
Though the AI VR event is largely focused on the virtual reality scene, it also provides an opportunity to examine how our relationships with the online and digital world are evolving.
This conference, which will be held in Japan in July, will provide an opportunity to learn more about the advanced features of interactive technology, which are set to have a big impact on the future of NFTs.
Date: July 22-24th, 2022
Location: Kumamoto, Japan
5) Siggraph 2022
Siggraph focuses on everything from development and visual effects to art and design, and is ideal for individuals interested in the processes and resources required to develop their own NFTs and virtual assets.
With Siggraph, you'll have the chance to learn everything there is to know about artistic systems and technologies that can assist developers and designers to provide unique ideas for our future connections in the digital world.
Date: August 8-11th, 2022
Location: Vancouver, Canada
6) Augmented Enterprise Summit
The Augmented Enterprise summit is one of the lengthiest events focusing on the XR space and is more than simply a platform to talk about the recently launched Augmented Reality smart glasses and applications.
This conference will cover everything from XR's industrial uses to the rise of future technologies such as digital twins and the metaverse. You can expect to learn a lot from presenters like Coca-Cola and Walmart.
Date: October 18, 2022
Location: San Diego, CA
7) Immerse Global Summit
Immerse Global Summit, formerly the VR/AR Global Summit, is a spectacular event held at the end of the year.
This conference will address a variety of themes connected to the virtual world and the technological innovations that are transforming how we actually live today.
You may learn about the metaverse's architecture and Web 3.0, as well as the blockchain and how NFTs can empower companies to evolve and survive in the future economy.
Date: December 5-7th, 2022
Location: Miami, Florida
Different Visions of NFT World
Individuals see them as a safe and enticing investment possibility, with access to a slew of advantages, particularly in a growing digital environment. NFTs give businesses the opportunity to experiment with innovative commercialization, security, and innovation strategies.
Thus if you want to be part of this evolving lifestyle & immersive technology, you should join some of these events.