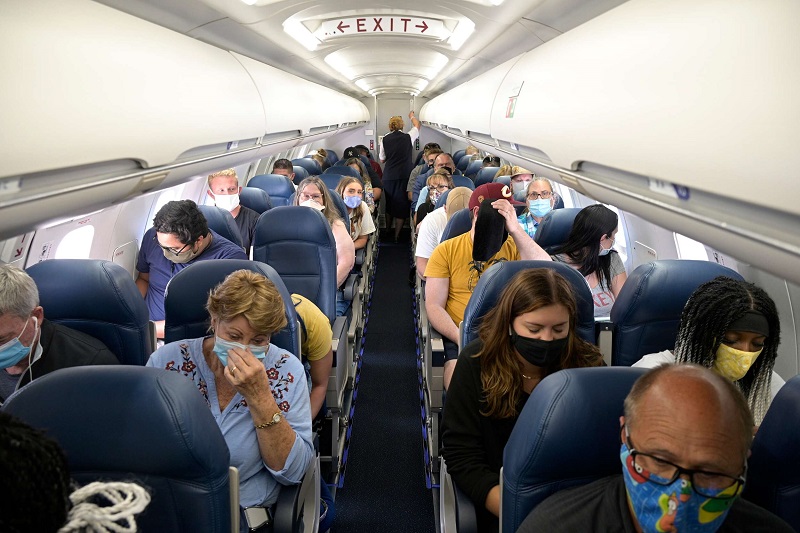 major us airlines dropped mask mandates on flights uk follows same
Major US Airlines Dropped Mask Mandates on Flights, UK Follows Same
A federal judge's decision has abolished the mandate that travelers wear masks on aircraft and public transportation, at least for the time being, and there is plenty of uncertainty about the current, post-mask world of travel.
The Justice Department left the door open Tuesday for an appeal, but only if the US Centers for Disease Control and Prevention believes the mandate is necessary. For the Biden administration, an appeal might be a politically problematic decision.
A single court in Florida overturned the government's 14-month request that travelers wear masks to limit COVID-19 transmission.
Related Posts
Within hours, many major US airlines and several airports declared that passengers could remove their masks – sometimes in the middle of flights.
The transportation mask mandate went into effect in February 2021, right after President Joe Biden entered office, and has since been extended multiple times. The Centers for Disease Control and Prevention (CDC) just extended it until May 3rd. But now this decision is about to turn the phase.
Is it safe to travel now?
Although air filtration on airplanes is normally good, boarding and departing a plane can crowd passengers into sections with insufficient ventilation.
Will international flights be affected by this decision?
The flight between 2 countries, your airline will follow the restrictions of the most restrictive country.
As an example, people who are going on a flight from the United States to Canada will have to put on face masks during the flight as Canada is more restrictive till date.
According to Henry Harteveldt, a travel expert at Atmosphere Research Group, certain overseas airlines may continue to require masks on flights to and from the United States.