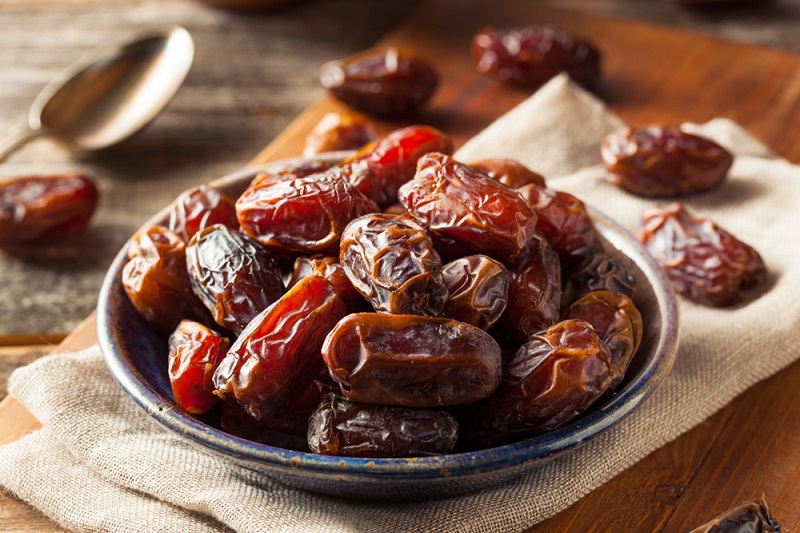 why do we consume dates in ramadan
Why Do We Consume Dates In Ramadan?
Ramadan is an important festival for the Moslems and goes incomplete without the right food to be eaten to break the fasts. Dates are an important aspect of the meals that are taken at the time of opening the fast post the sunset. The meal that happens at this time has to be accompanied by dates.
Essentially grown in hot climates, these are loaded with antioxidants, are naturally sweet and give great amount of energy to the body. The Ramadan fast after having 'sehri' before sunrise and breaks with 'iftar' after sunset. The Iftar consists of a variety of delicious food items.
Related Posts
In Islam, dates are considered sacred and that a fast without them remains incomplete. There are more than 3000 varieties of this dried fruit available all over the Middle East. Their existence is very old; over millions of years and therefore different civilizations have had different connotations to this fruit.
In Greek mythology, it has been connected to the immortal Phoenix. It is believed that just like the Phoenix bird, the date palm is also immortal. There is also a belief that in America, Spaniards introduced dates in 1765 in various regions including Mexico and California. Known as tamr in Arabic and khajoor in Urdu, the fruit is usually eaten in its try form and has a shell inside it. It is said to have this amazing quality of quickly filling in your stomach, satiating the desire to eat more. Using its medical value, the Quran talks about their consumption throughout the year. It has mentions 22 times in the holy book too. Last but not the least, dates were Prophet Mohammed's favourite fruit too. So, while it is not mandatory to start the iftar with dates, it is preferred practice. Prophet Muhammad would reportedly start his iftar with three dates and water.