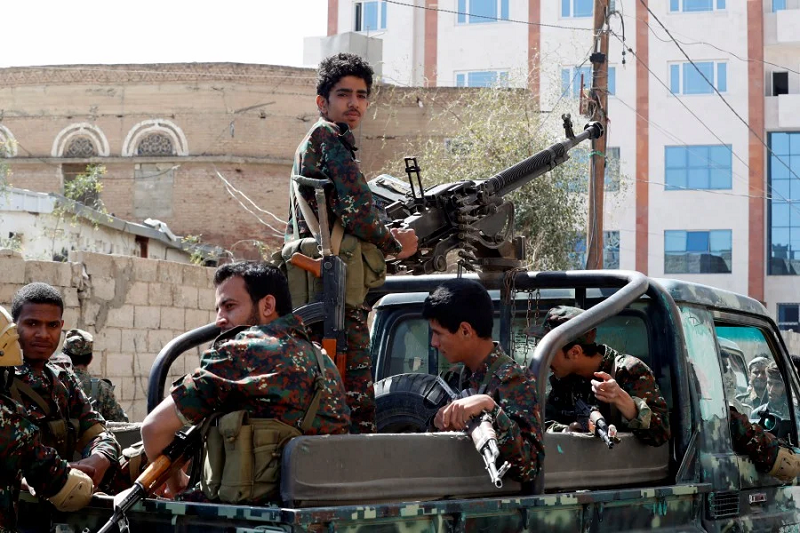 warring sides in yemen agree for two month truce starting holy month of ramadan
Warring sides in Yemen agree for two month truce starting holy month of Ramadan
The United Nations special envoy to Yemen confirmed on Friday that the warring sides in Yemen's war have agreed for a two month truce starting with the holy month of Ramadan. The announcement was made by envoy Hans Grundberg from Amman, Jordan after meeting with both sides separately. He expressed his hopes that the truce could be renewed at the end of this initial period.
"The parties accepted to halt all offensive military air, ground and maritime operations inside Yemen and across its borders; they also agreed for fuel ships to enter into Hudaydah ports and commercial flights to operate in and out of Sana'a airport to predetermined destinations in the region; they further agreed to meet under my auspices to open roads in Taiz and other governorates in Yemen," UN special envoy to Yemen Hans Grundberg said in a statement.
The agreement is critical coming at a point where recent weeks have seen massive escalation in the Yemen war. Iran – backed Houthi rebel group has claimed responsibility for multiple attacks conducted by it beyond Yemeni borders. Starting Wednesday, Saudi Arabia led coalition had begun ceasefire in the region unilaterally, the offer that was rejected by the Houthis at that time.
Related Posts
The agreement of truce between both sides has been welcomed by international bodies. Lauding the truce and hoping for peace restoration in the region, UN Secretary General Antonio Guterres also shared his concerns, "We know that these agreements are always fragile." President of United States Joe Biden welcomed the agreement, releasing a statement, "The ceasefire must be adhered to and, as I have said before, it is imperative that we end this war."
The truce will start on Saturday, which is the first day of Ramadan. The truce will enable free movement of fuel shipments into key port of Yemen Hodeida and also permit the resumption of passenger flights from airport in Yemen capital city of Sanaa. Farhan Haq, United States spokesperson said that Saudi – led coalition and Iran – backed Houthis have agreed to halt all offensive air, military and maritime operations in Yemen as well as across its borders starting from 7 pm on Saturday.