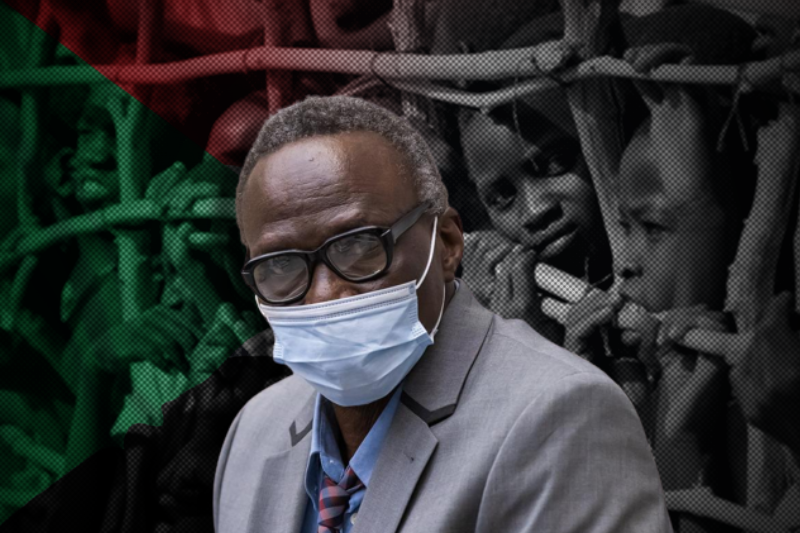 icc to open trial on darfur atrocities in sudan region
ICC to open trial on Darfur atrocities in Sudan region
The International Criminal Court (ICC) is set to open its first trial against the violent atrocities in Darfur, nearly 20 years after the violence shook the Sudanese region of Africa. The first trial to open on Tuesday has been called historic by human rights activists in Sudan.
"[Tuesday] is a momentous day for victims and survivors in Darfur who never stopped fighting to see the day the cycle of impunity is broken," Sudanese human rights lawyer Mossaad Mohamed Ali said. "We hope the trial against Abd-al-Rahman will shed light on his responsibility for the horrendous crimes, in particular sexual crimes, committed by him and the government-backed Janjaweed militias under his command," he added.
Ali Muhammad Ali Abd – al – Rahman has been charged with 31 counts of war crimes and crimes against humanity for the violence in Darfur. But the suspected former leader of the pro-government Janjaweed militia has denied all charges against him. Abd – al – Rahman, who is also popularly known as Ali Kushayb, will be the first accused who will be tried for conflict by the ICC. The conflict had led to killing of at least 300,000 people and left more than 2 million people homeless. Abd-al-Rahman, after being on the run for 13 years, had surrendered to the ICC in 2020.
Related Posts
Omar al – Bashir, the former President of Sudan, is also wanted on charges of war crimes and genocide but he has so far managed to escape arrest in relation to the conflict. After being ousted as Sudanese leader in 2019, Omar al – Bashir is currently under custody in Sudan.
ICC has accused Abd – al – Rahman of being complicit in carrying out attacks in four towns in Darfur from August 2003 to March 2004. He has been accused along with militias under his command of torture, rape, killing and looting. "He is alleged to have implemented the counter-insurgency strategy of the Government of Sudan that also resulted in the commission of war crimes and crimes against humanity in Darfur," the ICC said. "He is also alleged to have enlisted fighters, armed, funded, and provided food and other supplies to the Janjaweed militia under his command," it added.
In 2003, the conflict had first erupted in Darfur when non-Arabs had taken up arms against the government against discrimination and lack of development. The response by the government was mobilizing Arab militias, the Janjaweed, to fight the non-Arab rebels creating havoc in the region.