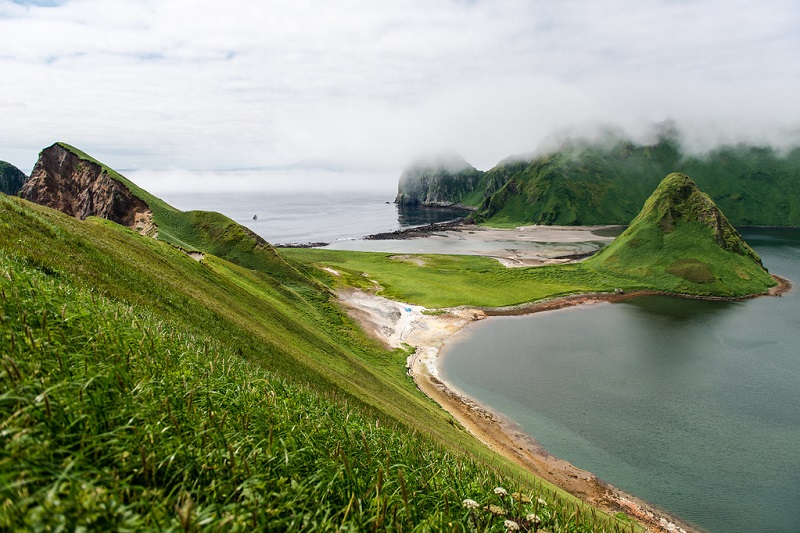 could japanese irritation over northern islands lead to war with russia
Could Japanese Irritation Over Northern Islands Lead To War With Russia?
This year's Japanese Diplomatic Bluebook has some harsh language used against Russia. The book that acts as a guide to good Japanese governance is usually released to the public too. This year, it would be released by the end of April but the text has leaked before hand and the picture isn't a good one when it comes to Japanese Russia relations.
Apparently, this text has not been vetted by the country's PM Fumio Kishida either. What is disturbing is to read that the book clearly mentions Russian control over some of the islands north of Hokkaido as 'illegal occupation.' This term has not been seen since 2003. Then the reference was of having given off the islands in a peace agreement to Russia.
"In the Four Northern Islands, the illegal occupation by the Soviet Union and Russia continues today." Japan calls these "Four Northern Islands" Etorofu, Habomai, Kunashiri, and Shikotan (Russia calls the "Southern Kurils" Iturup, Khabomai, Kunashir, and Shikotan, respectively).
Related Posts
Second, the 2006 Bluebook called the islands "inherently Japanese." This phrase has not been used since then but has reappeared in the 2022 draft of Bluebook. Phrases such as "illegal occupation" and "inherently Japanese" in the Bluebook suggest that the tensions between Japan and Russia will certainly increase.
In 1956, the USSR (erstwhile Union of Soviet Socialist Republics) and Japan signed a declaration that promised to settle outstanding issues between the two countries. The USSR agreed that it would hand over two of the four islands (Habomai and Shikotan) "after the conclusion of a Peace Treaty" between the two countries. No such treaty was completed. Each Bluebook over the past decades notes that these small islands form "the most outstanding issue in Japan-Russia relations." The previous prime minister of Japan, Shinzo Abe, met with Russia's President Vladimir Putin more than 20 times, but they were not able to make a breakthrough.
Japan off late has been open about Russia's action against Ukraine. It showed its resentment by sanctioning Russia. The action was not taken by Kremlin without a reaction. Russia retaliated by placing Japan on its list of "unfriendly countries," whose diplomatic staff must be reduced and whose citizens will have a difficult time getting a visa into Russia. As tensions flare, Japan might or might not enter into a war with Russia. Japan has openly frozen its assets with Russian banks, has decided not to indulge in business with the Kremlin banks further as well.  Japan is dependent on Russia for its energy needs. There are no two ways about it. So, it will have to decide to choose carefully, between the devil and the deep sea.