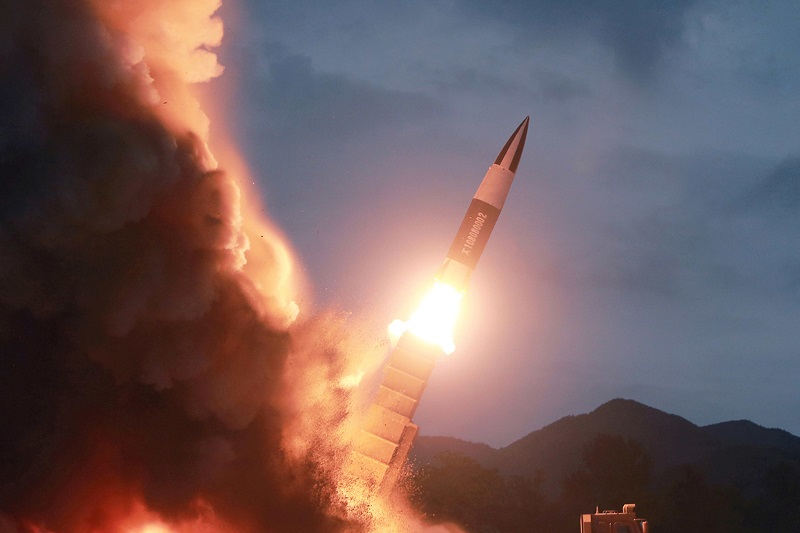 north korea fires unidentified projectile off east coast says south korea
North Korea Fires 'Unidentified Projectile' Off East Coast, Says South Korea
Last updated on March 31st, 2022 at 06:19 am
The nuclear-armed nation, North Korea, fired a suspected long-range ballistic missile on Thursday. The militaries in South Korea claimed this recently.
The nuclear-armed nation fired the missile toward the sea off its east coast. South Korea's Joint Chiefs of Staff said in a statement, "North Korea fired an unidentified projectile eastwards."
According to Reuters, the launch was assumed to be a long-range missile, possibly an intercontinental ballistic missile (ICBM). Japan's coast guard also issued an emergency warning to vessels. The Japanese government also said the launch could be a ballistic missile.
On March 16, North Korea launched the missile. The missile reportedly exploded in mid-air over Pyongyang, the capital of North Korea. The militaries in South Korea and Japan claimed the launch of the missile after a week.
Related Posts
The United States and South Korea have warned that North Korea may be preparing to test-fire an ICBM at the full range for the first time since 2017. North Korea has not conducted any ICBM or nuclear tests since 2017, abiding by its self-imposed moratorium. However, North Korea started hinting in January that it might lift the moratorium. It said to restart all temporarily suspended activities.
The country is barred from testing ballistic missiles and nuclear weapons under international law. However, it still continued developing the weapons in violation of the ban.
After several recent launches of missiles, Pyongyang said it was testing components for a reconnaissance satellite system. Reportedly, Thursday's launch would be at least the 13th ballistic missile test-fired by North Korea this year. North Korea has been speeding up its testing activity in 2022. The country aggressively expanded its military capabilities despite limited resources. North Korea tested long-range cruise missiles and short-range ballistic missiles as a part of a record-breaking streak of launches this year. The officials in South Korea and Japan have been expressing concern on this matter. The test also drew international condemnation