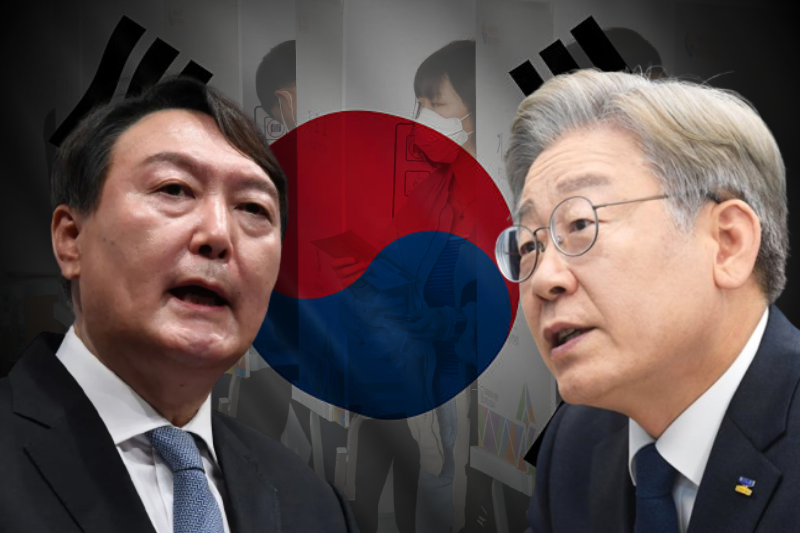 russia approves list of unfriendly countries and territories (2)
South Koreans go to the polls to choose the next president amid Covid-19 surge
South Korea -South Koreans began to vote for their next president on Wednesday. A faceoff between Lee Jae-Myung, representative of the ruling Democratic Party, and Yoon Suk-Yeol, a former chief prosecutor and representative of the conservative People Power Party, to become the next president also started with the election.
The election day is a public holiday in South Korea. The polling booths are open from 6 am (2100 GMT) to 6 pm for 44 million voters. The Covid-19 positive voters will be allowed to cast their ballots during the ending hours. An extra 90 minutes has been allotted for Covid-positive voters.
Election amid Covid-19 surge
The election comes when South Korea is battling with an omicron-driven Covid-19 surge. Reportedly, the health authorities reported 342,446 new Covid-19 cases on Wednesday. The election officials said that vote-counting may take longer than usual hours because of the extended 90 minutes voting time for Covid-19 patients. According to health officials, more than a million people are currently isolated at home after testing positive for Covid-19.
The fight to become the next president
Under the South Korean constitution, presidents are restricted to a single five-year term, which means that incumbent President Moon Jae-in is ineligible to run for the second term. Lee Jae-myung and Yoon Suk-yeol are competing to succeed Moon Jae-in. The five-year term for the President is set to start on May 10.
Lee and Yoon conducted one of the most bitter political campaigns in recent months. Earlier, Yoon promised to fight corruption if he won the election. Lee became popular because of his aggressive coronavirus responses during the first wave of the Covid-19 pandemic. Earlier, both leaders clashed over North Korea and other foreign policy issues.
Reportedly, after North Korea's ballistic missile launch on Saturday, Yoon accused North Korean leader Kim Jong Un of trying to influence the results of the South Korean election in favour of Lee.