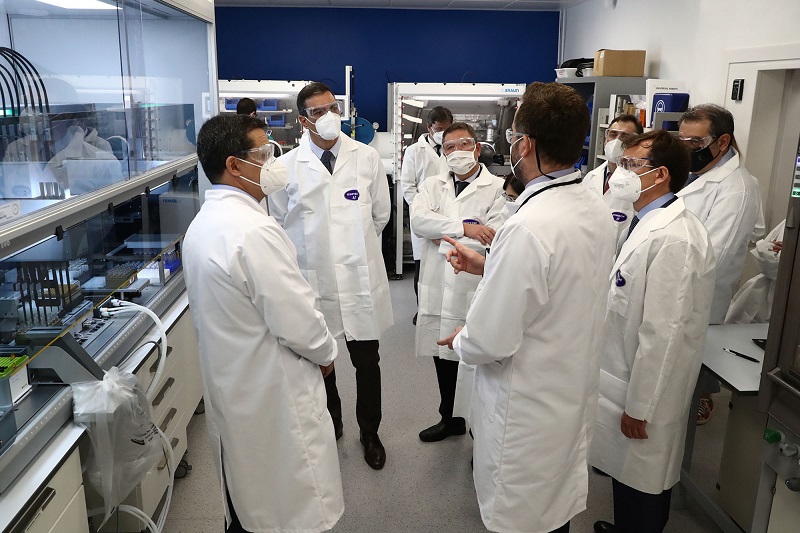 rich countries getting new covid 19 vaccine before poorer ones
Rich countries getting new Covid-19 vaccine before poorer ones
Inequity persists in the global response to the Covid-19 pandemic. Rich countries get the new Covid-19 vaccine before poorer ones. The company behind a Covid-19 vaccine has sent tens of millions of doses to wealthy nations but provided none yet to the poorer countries.
COVAX had planned to make available 250 million doses from Novavax by March. However, the United Nations said that shipments won't be made until April or May.
CEPI (Coalition for Epidemic Preparedness Innovations), one of the organisations leading COVAX, gave Novavax $388 million to fast-track the vaccine's development for making the shot available in poorer countries when the Covid-19 pandemic started.
The Serum Institute of India, the world's largest vaccine maker, manufactured millions of Novavax doses. Reportedly, more than 28.9 million of those doses were sent to the Netherlands in January and February. However, Indonesia only received about 9 million doses in December.
Related Posts
Zain Rizvi, a drug policy expert at the U.S. advocacy group Public Citizen, said that "the vaccine was meant to help poor countries but it is going to rich countries." Rizvi further said, "It's tragic that in year three of the pandemic, we still cannot get the resources."
According to AP, vaccine availability has been improving in poorer regions recently. However, vaccine supplies between rich and poor countries remain an issue. Reportedly, logistical problems still persist in the poorer countries.
Oxford University surveyed on this matter. According to the data, only about 14 per cent of people in low-income countries have received at least one dose of the Covid-19 vaccine. Over 680 million doses of COVAX-provided vaccines remain unused.
Ritu Sharma, a vice-president at the charity CARE, said, "Rich countries have moved on from COVID-19 but it remains an acute crisis for most people in the world."