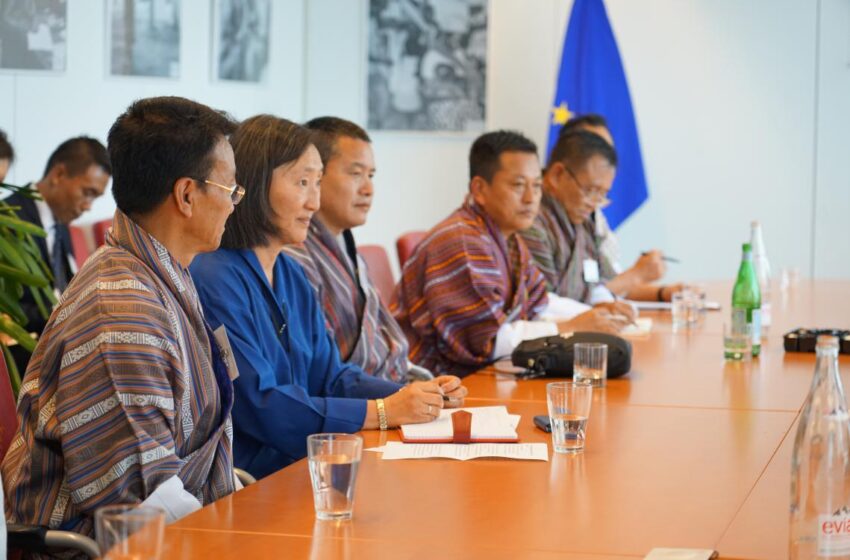 can europe africa come together on the partnership table
Can Europe & Africa come together on the partnership table?
54 African countries and 27 European nations – that is nearly half of the world nations together. And they being represented by the African Union and the European Union met in Brussels for the sixth summit from February 17 to 18. The event was scheduled for October 2020 but had to be delayed due to Covid-19 pandemic.
The summit came at a time when world is witnessing series of events including military coups in West Africa, great power rivalry in region of Sahel and the humanitarian crisis unfolding in Ethiopia – the horn of Africa. The summit also marks a crucial step by European Union towards its efforts to re-engage with African Union. This is to counter the largely growing influence of European rivals like China and Russia on African countries. For instance, Russia is expanding its presence in Africa focusing in domains like security and extraction of resources that African countries are rich in, and that is largely concerning for EU. Speaking in this direction, Josep Borrell, the EU's High Representative, in an op-ed on the eve of the summit noted that there are "compelling reasons for wanting to make Europe Africa's partner of choice."
Related Posts
EU and AU, at the summit in Brussels, unveiled a 'Joint Vision for 2030' with is aimed at the "renewed Partnership to build a common future, as closest partners and neighbours." The sources noted that the partnership under this vision will be based on "geography, acknowledgment of history, human ties, respect for sovereignty, mutual respect and accountability, shared values, equality between partners and reciprocal commitments."
The summit's one major agenda was shortage of vaccine supply to Africa. As of February 2022, only 11 per cent of the African population is vaccinated. According to WHO, the African continent must ramp up vaccination six times to meet its target of vaccinating 70 per cent of its population by the mid of this year. EU assured of its commitment during the summit to provide at least 450 million vaccine doses by mid of 2022 to Africa. The EU also assured to mobilize €425 million to "support the efficient distribution of doses and the training of medical teams and analysis and sequencing capacity."
Summit also saw announcement of an African – Europe Investment Package worth of €150 billion. The package is aimed to focus on three crucial sectors – investment, education and health. The European investment package, known as the 'Global Gateway Investment Package', is aimed to bolster public and private investment in Africa for building "diversified, inclusive, sustainable and resilient economies."
The year 2022 will be witnessing plethora of summits focused on Africa. During later part of this year, second Russia – Africa summit is on the cards. Furthermore, an India – Africa summit has also been scheduled for this year. With Africa being point of interest for other countries, it is to be seen if European Union is going to fulfill its ambitious promises in the region and emerge as new African partner.