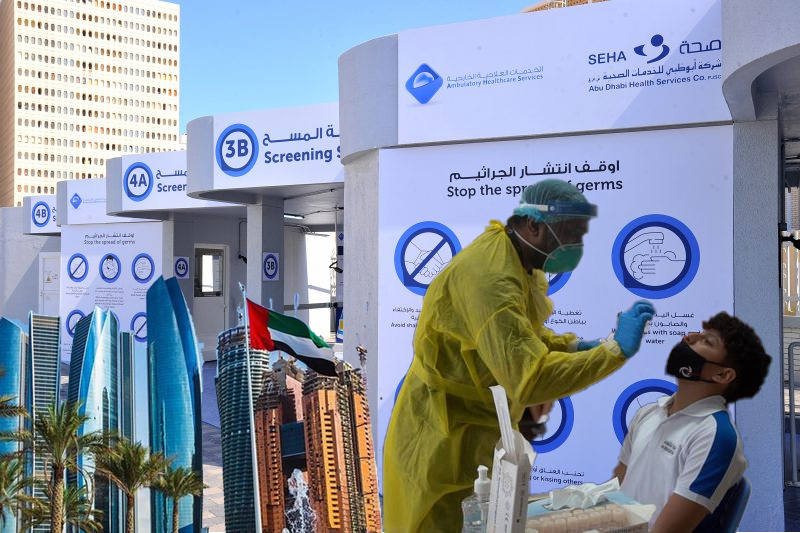 abu dhabi again ranked worlds most pandemic resilient city
Abu Dhabi again ranked world's most pandemic resilient city
United Arab Emirates' capital city of Abu Dhabi has once again been recognized by DKA (Deep Knowledge Analytics) report this year as the world's most pandemic resilient city. The city had also gained the tag last year in DKA's report. DKA, the London based DeepTech analytical subsidiary, has recognized Abu Dhabi for its advanced and robust healthcare infrastructure, leadership and commitment. The recognition of global ranking by DKA emphasizes on the emirate's highly comprehensive, efficient and timely response against Covid-19 pandemic that reinforced its healthcare sector as a pioneer both regionally and globally.
In 2021, a similar report was published by DKA granting Abu Dhabi the leader in global ranking for its model response to Covid-19. Since then, 28 more cities have been examined and included to the global ranking, which now assesses 100 cities.
Abu Dhabi a pioneer in Covid-19 response
The Deep Knowledge Group released the report, "Ranking of the Safest Cities during the Covid-19 Pandemic for the Second Quarter of 2021", that was based on 114 parameters which covered key aspects of the response against Covid-19 pandemic. The global ranking focused on five main categories – government efficiency, economic resilience, the efficiency of the quarantine system, healthcare management and vaccination rates. 72 cities and municipalities around the world were assessed based on these criteria.
Keep Reading
This achievement of being recognized as leading pandemic resilient city is a result of the continuous guidance and support by Abu Dhabi leadership, following the footsteps of the late Founding Father, Sheikh Zayed bin Sultan Al Nahyan to make the UAE a safe and prosperous country for all.
Abu Dhabi again topped the ranking due to Covid-19 related measures that helped in enhancing the speed and effectiveness of the emirate's response to the pandemic. This made it possible to maintain safety of community while keeping a competitive economy. During this time, Abu Dhabi also remained a pioneer in scientific research, digital initiatives and technology, and continued to be the leading medical tourism destination.
DKG ranked cities were assessed on following factors as mentioned by WAM, the Emirates News Agency – healthcare management (efficient infrastructure, human competencies and efficient medical personnel, advanced tools, effectiveness of diagnostic systems, number of beds in healthcare facilities and spending on the healthcare sector); efficient health quarantine systems (home quarantine scope and duration, economic support to quarantined people, travel guidelines and restrictions, legal action against home quarantine violators); vaccination rates (availability of the vaccine, vaccination rates per capita and home-vaccination services); government efficiency (monitoring systems, crisis management, trust in government and digital services); and resilience of the economy (incentive packages, exemptions, social support and credit rating).