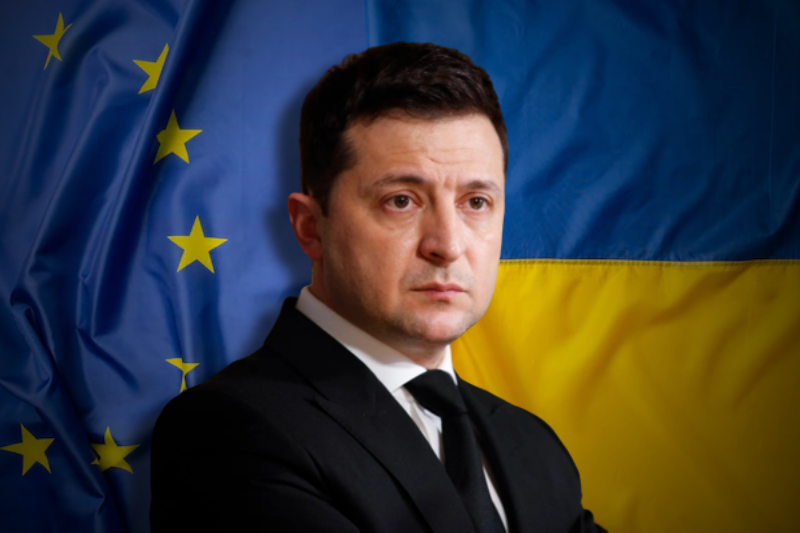 ukraine president zelenskyy signs an application for membership in european union
Ukraine President Zelenskyy Signs An Application For Membership In European Union
Ukraine – Ukrainian President Volodymyr Zelenskyy signed an application for the membership of Ukraine in the European Union (EU) on Monday.
Andrii Sybiha, the deputy head of the president's office, said that the President signed a historical document — Ukraine's application for European Union membership. Reportedly, Ukraine's prime minister and head of parliament also signed a joint statement.
The President of the EU, Ursula von der Leyen, said that the application must be accepted since Ukraine already maintains strong ties with the bloc. The development comes hours after Zelenskyy released a video appealing to the EU to allow Ukraine to gain membership under a special procedure. The president said in a video, " I'm sure that's fair. I am sure we deserve the membership." The EU application comes amid the Ukraine-Russia crisis.
Related Posts
Ukraine is not currently recognized as an official candidate for EU membership. Zelenskyy tweeted on Saturday that he had spoken with European Council President, Charles Michel, to allow Ukraine's membership in the EU. Michel said in a tweet that Ukraine and its people are like families.
Earlier in the day, Ursula von der Leyen announced fresh sanctions on Russia for its offensive against Ukraine. According to Republic World, a prohibition has been imposed on all Russian-owned, Russian-registered, or Russian-controlled aircraft. A prohibition has also been imposed on the Kremlin's media machine in the EU.
The power to grant EU membership to any country has to be agreed upon by all of the bloc's 27 member countries. In a statement on Monday night, the presidents of Bulgaria, the Czech Republic, Estonia, Latvia, Lithuania, Poland, Slovakia, and Slovenia, called on the EU to give Ukraine political support.
Russian President Vladimir Putin ordered the attack on Ukraine on Thursday. Putin said that he announced the attack in Ukraine to protect civilians in eastern Ukraine.