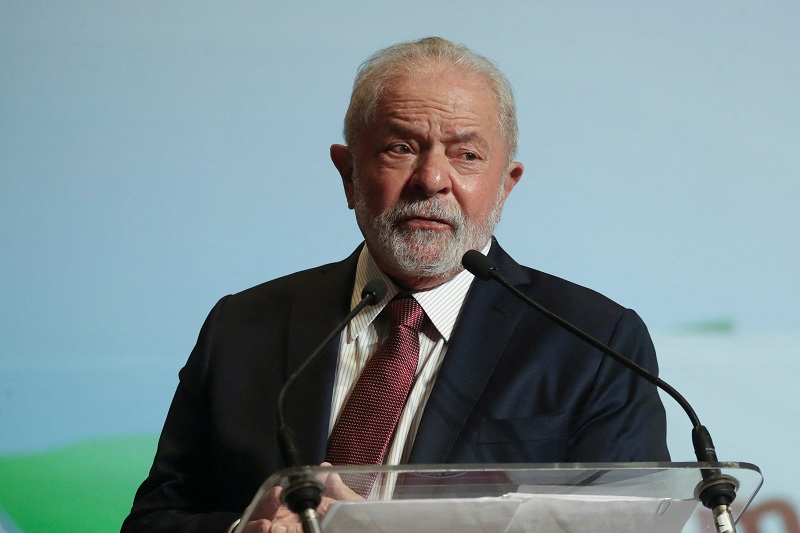 file photo: former brazilian president luiz inacio lula da silva attends event with lawmakers of ruling morena party in mexico city
Brazil's Lula for closer ties with Mexico
Last updated on March 5th, 2022 at 04:45 am
Brazil's presidential candidate Luiz Inacio Lula da Silva has promised closer ties with Mexico if he wins the presidential election later this year.
On Wednesday, he oversaw the signing of a pact between Mexico's ruling Morena party and his leftist party.
Lula governed Brazil from 2003 to 2010. He is expected to take on the current President Jair Bolsonaro in Brazil's Oct. 2 vote.
"I will return to Mexico if I am elected this year. I will consolidate the most important political connection with Mexico ever," Lula said during his visit to Mexico. He met with the Mexican President, Andres Manuel Lopez Obrador.
It is pertinent to mention that the cooperation agreement between Brazil's Workers' Party and the Morena party was intended to strengthen the ties between the two leftist groups.
Separately, the ex-president warned that a new Cold War could put humanity at risk, urging for a plausible and peaceful solution in Ukraine.
Related Posts
"The global powers need to know that we do not wish to be anyone's enemy," Lula told lawmakers during his visit to Mexico.
"We aren't interested in a new Cold War involving China, the United States or Russia, dragging the entire world into a conflict that could put our survival at risk," he added.
Lula was invited to address Congress by the Mexican President. He said the conflict in Ukraine needed to be resolved through dialogue.
"It is not acceptable for a country to have the right to set up military bases around another country," Lula said. "Wars do not lead to anything. It is unacceptable for a government to react by invading another. Wars only lead to destruction, death, misery and hunger," he added.
It must be remembered that Brazil's former leftist President still holds the lead in this year's presidential race over the incumbent Bolsonaro, as per a new poll released on Monday.