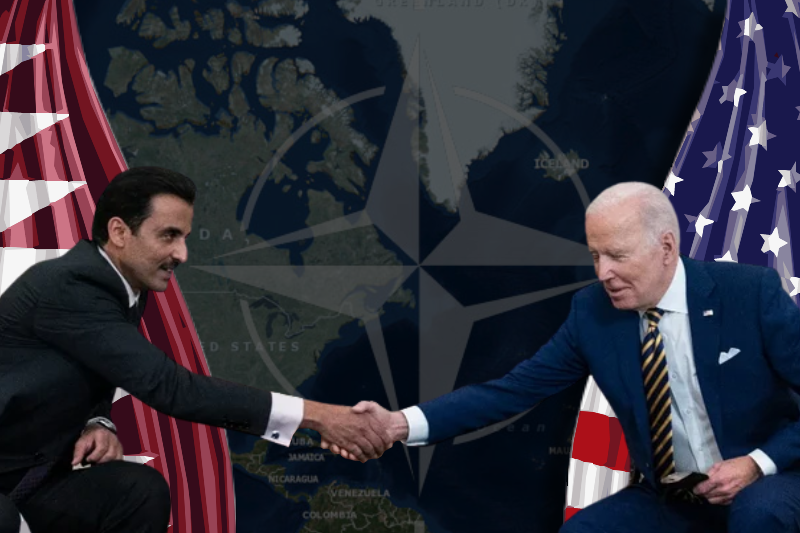 biden promises emir to make qatar important non nato ally
Biden promises emir to make Qatar important non-NATO ally
On Monday, president of the United States Joe Biden made a very crucial promise to Qatar regarding its participation in the NATO group. Biden said that it will make Qatar a major non-NATO ally.
Biden promised that in the coming days, he will announce special status for Qatar which will be a key friend in a turbulent region. Biden met Qatar's emir, Sheikh Tamim bin Hamad on January 31, 2022, to discuss the partnership between the two nations.
The two met at the White House where the US leader stressed that he has planned to notify the US congress about the designation that he has been planning for Qatar in terms of US allies.
Related Posts
With this destination, the non-NATO allies, who are close to the US, will have a strategic working relationship with the US military. "Qatar is a good friend and reliable and capable partner," Biden told reporters.
He also said that with this designation, he wants to reinforce how important Qatar is for the United States.
He also added that it is long overdue that this happens. Once officially announced, Qatar will become the 18th country to receive this title. The last title was given to Brazil in 2019 The designation has its share of benefits. It helps in international partnerships, trade especially those related to defense deals. It also gives a country eligibility for loan programs along with priority over certain military sales.