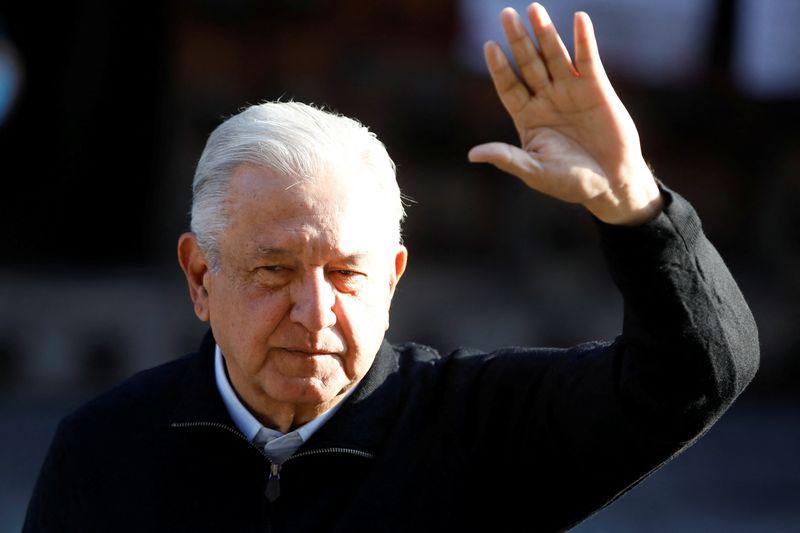 an overwhelming majority of mexicans want the president to stay in power
An overwhelming majority of Mexicans want the president to stay in power
Mexicans voting in a highly unusual referendum on whether their president should stay in the office received about 90 per cent of the vote in favour of the president. An unprecedented recall election on Sunday backed President Andres Manuel Lopez Obrador to stay in office.
Between 90.3 per cent and 91.9 per cent of voters were predicted to have supported President Lopez Obrador in the referendum. He campaigned vigorously for the 'recall election'. Lopez Obrador voted early Sunday in downtown Mexico City, urging others to vote. He said, "Democracy has to become a habit in Mexico."
The referendum asked Mexicans if President Lopez Obrador's mandate should be revoked 'due to loss of trust' or if he should conclude his term as scheduled on September 30, 2024.
Related Posts
The president was the architect of the first so-called 'recall referendum' in modern Mexico. However, opposition politicians urged Mexicans to ignore the vote and said that the vote was a propaganda exercise for the president and a costly distraction from the country's real problems. The president also faced criticism that government officials and resources have promoted the referendum.
Reportedly, the referendum led to a feud between Lopez Obrador and Mexico's respected elections authority. Lawmakers from Lopez Obrador's party cut the National Electoral Institute's budget. However, the institute said it didn't have the money to pull off the referendum because it cost more than $191 million.
Lopez Obrador said that he used the referendum to fire up his supporters ahead of gubernatorial elections in June. The gubernatorial elections will take place in six of Mexico's 32 states on 5 June. The candidates kicked off their election campaigns on 3 April.
Earlier, the newspaper El Financiero conducted a poll on the president's term in office. It found two-thirds of Mexicans surveyed in a poll said they wanted the president to stay in office.