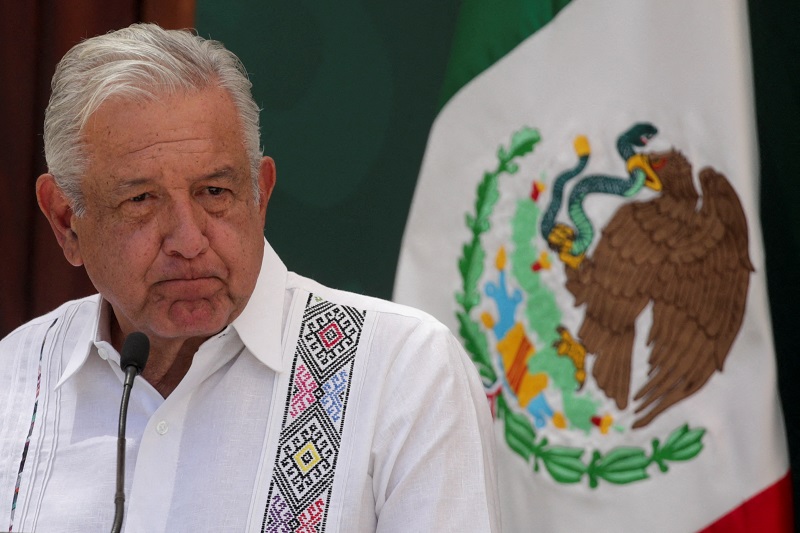 file photo: mexico's president lopez obrador visits the new museum of islas marias, in isla maria madre
Mexican President aims to consolidate power after referendum victory
Last updated on April 15th, 2022 at 03:38 am
Mexican President Andres Manuel Lopez Obrador has sought to leverage the votes he received in a referendum on his leadership. He has urged the lawmakers to pass an electricity bill, saying that not backing it would be deemed "treasonous."
He initiated a referendum on whether he should continue in power. Lopez Obrador was backed by 90% of voters. However, local media reported that a vast majority of voters stayed at home.
Lopez Obrador congratulated the masses for supporting him, celebrating the unprecedented vote as an "absolute success."
"I need to get a move on. I can't leave work incomplete, I want to consolidate the process of transformation," he said.
Related Posts
Experts expect the president to use the 15mn voters' seal of approval as an opportunity to step up his plans of carrying out economic and electoral changes to concentrate more power in his hands.
Lopez Obrador would aim to capitalise on his victory to underline he has been elected twice by the people. He would move forth with plans to weaken Mexico's electoral body.
Lopez Obrador will conclude his term in September 2024. The next president will be elected in June.
Lopez Obrador, in his run-up to the ballot, had kept the pressure on opposition lawmakers to support legislation aimed to tighten state control of the country's electricity market.
This week, Congress is set to vote on his constitutional reform to enshrine the state's power over private operators.
The opposition has said that it would not support the bill, which needs a two-thirds majority in Congress.
The reform includes a quest to nationalise Mexico's lithium. If the bill does not pass, the president said he would send another bill to the governing body to secure Mexico's lithium to ensure that part of the bill succeeds.
Experts believe the ongoing legal uncertainty would keep new projects in the market in limbo.