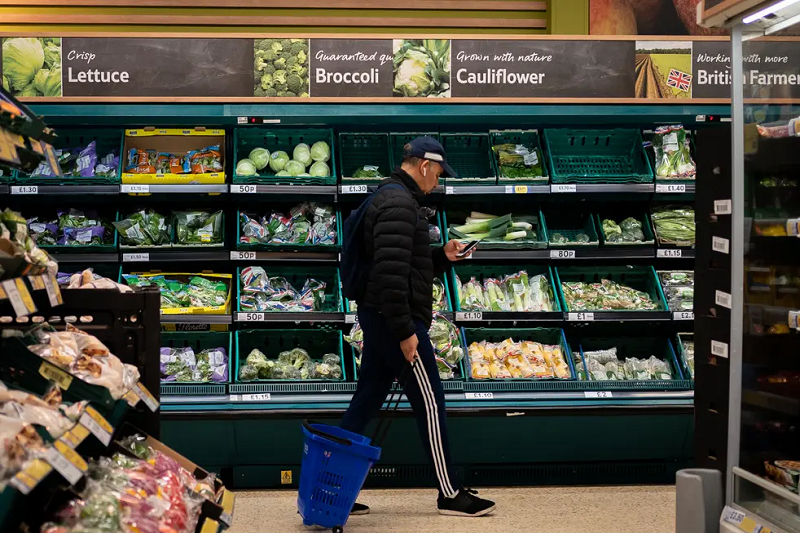 the cost of living crisis deepens in the uk as inflation hits 7 the fastest pace in 30 years
The cost of living crisis deepens in the UK as inflation hits 7%, the fastest pace in 30 years
As per the Office for National Statistics, inflation in the UK has jumped from 6.2% in February to 7%, its highest level in 30 years.
It's deepening the Cost of living Crisis & adding pressure on government & UK households.
According to the latest data, for the first time in more than 30 years, inflation hit 7% in March.
As per the ONS (Office for National Statistics), the percentage has increased from 6.2% in February to 7.0%.
According to the report, this was primarily due to rising gasoline and diesel prices.
What were the Predictions about inflation?
The Bank of England (BoE) has previously predicted that rising energy and food costs would cause inflation to reach 8% this year.
The energy price cap will be raised from £1,277 to £1,971 in April, which would send gas and electricity prices going up. This will certainly cause inflation to rise up even higher.
In addition, a 1.25 percentage point increase in national insurance was implemented to help pay for the NHS and other social services. Analysts had predicted a 6.7 percent growth, but the actual was higher at 7%.
The hike in the Consumer Prices Index (CPI) gauge of inflation was mostly driven by increases in energy, petrol, food, and restaurant expenditures.
Related Posts
As of two weeks ago, when the energy new limit was abolished, an estimated 22 million households saw an average jump in energy bills of 54%.
This will be included in the April inflation data, which will be released next month.
Considering the CPI inflation rate, regular salary (excluding bonuses) decreased by 1.8% in the quarter that ended in February. According to the ONS, this is the biggest reduction since the third quarter of 2013.
What are the impacts of this inflation?
The biggest drop in actual income of UK workers in last nine years.
The cost of living is growing by 7% per year.
Government is under pressure.
Many UK adults are facing anxiety.
High prices at shops & petrol pumps.
Extra burden on household budgets.
People with lower income won't be able to deal.
Wages can't be raised as per the inflation rate.
Fuel price inflation hits record levels.
In March, food price inflation hit 5.2%, the highest since April 2012.
How can inflation be controlled?
Interest rates have been raised three times in the last few months by the Bank of England in an effort to control inflation.
However, it isn't a proper solution, but it –
Reduces the money circulation in the market.
Makes the loans more expensive.
Decreases the cash level.
Encourages people to save more & spend less.
Thus increasing interest rates help to bring prices down.
But it's also true that higher interest rates will force some homeowners to pay more on their mortgages, which could increase inflation.