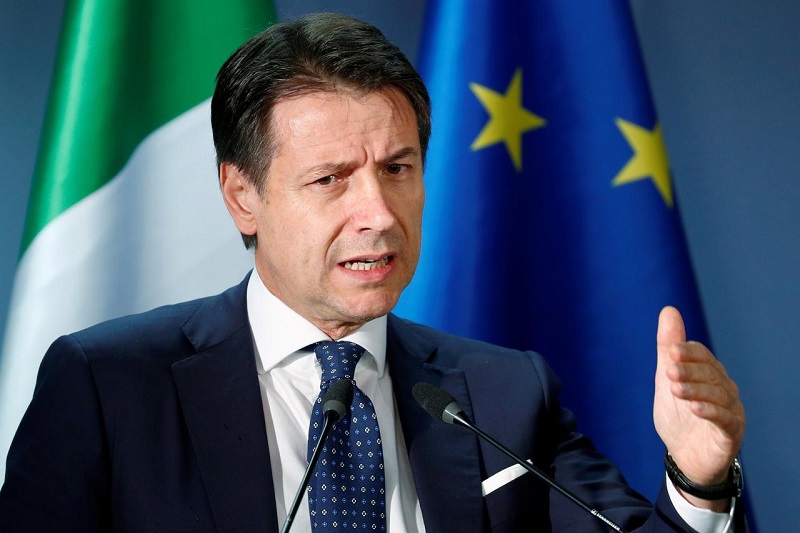 italy cracks gas deal with algeria in a bid to reduce dependence on russia
Italy cracks gas deal with Algeria in a bid to reduce dependence on Russia
Russian invasion on Ukraine has turned and twisted the geopolitics and global economy alike. Dependency on Russia for gas has impacted European countries the maximum. In an attempt to curb its dependency on Russia, Italian Prime Minister Mario Draghi has signed a gas deal with Algeria. On Monday the Italian prime minister announced the deal that will boost gas deliveries from North African country rich in gas resources.
The preliminary deal on energy cooperation was signed between PM Draghi and Algerian President Abdelmadjid Tebboune. Italian Prime Minister addressed the media after meeting the Algerian President. Referring to the Italian energy company and Algeria-based hydrocarbons firm, Mr. Draghi said, "There is also a deal between ENI and Sonatrach to boost gas exports to Italy." ENI said in a statement, "The firms agreed to boost gas exports through the Transmed undersea pipeline starting this autumn, gradually increasing volumes of gas… up to 9 billion cubic meters per year in 2023-24."
Related Posts
Rome has been heavily reliant on Moscow for natural gas imports, with over 40 per cent of its need being fulfilled from Russia. Though Russia is the largest supplier of natural gas to Italy, Algeria also is a significant source of imports to the European country. During the first quarter of 2021, Italy imported around 6.4 billion cubic metres of Algerian gas, marking a whooping 109 per cent surge from the previous year.
Catastrophic offensive by Russia on Ukraine and following strict sanctions on Moscow have prompted Italy among other European countries to tap on alternate sources of energy. "Immediately after the invasion of Ukraine I announced that Italy would organise quickly to reduce its dependence on Russian gas," Draghi said. "The deals today are a significant response to reach this strategic goal, and others will follow."
Algeria's Sonatrach firm has reiterated that it is prepared to bolster its supplies via the Transmed pipeline that links Algeria to Italy. The company's CEO Toufik Hakkar said that Europe is the "natural market of choice" for Algerian gas, which tabs approximately 11 per cent of Europe's gas imports.