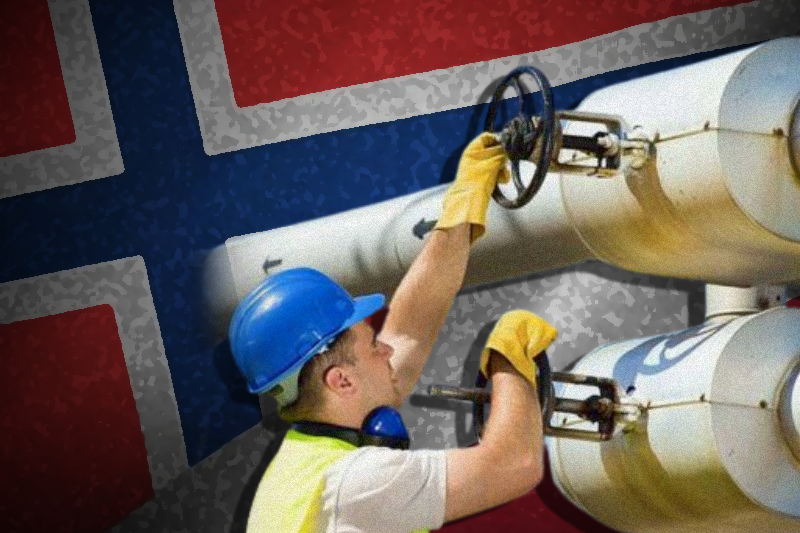 work resumes on the poland norway gas pipeline amid the russia ukraine conflict
Work resumes on the Poland-Norway gas pipeline amid the Russia-Ukraine conflict
Work has resumed on a pipeline in Denmark that will connect Poland to Norway's gas fields amid the war in Ukraine. The Norway-Poland gas pipeline will help Warsaw, the capital of Poland, reduce its dependence on Russian imports.
A gas pipeline that is under construction from Norway via Denmark to Poland is expected to enter service in October before being fully operational on 1 January 2023. The construction was suspended last May because of an issue with its environmental permit. However, after Russia's invasion of Ukraine, the Danish environmental authority granted a permit to start the construction again. The suspension delayed the start date by three months. This week, large black pipes were buried in a muddy trench in Denmark before the resumption of the construction of a gas pipeline.
The construction of the 900-kilometre pipeline began in 2018. The Baltic pipeline will have a capacity to transport 10 billion cubic metres of Norwegian gas per year. Reportedly, the gas pipeline will make it possible to guarantee half of the consumption in Poland.
Related Posts
Earlier, the European Commission published plans to cut European Union (EU) dependency on Russian gas by two-thirds this year because of Russia's aggression in Ukraine. The European Union resisted calls to ban Russian gas immediately. According to the EU executive, the EU could do without Russian gas completely "well before 2030". Europe is speeding up efforts to quit dependency on Russian gas completely before the end of the decade.
Finland and Estonia last week announced a project to lease an import terminal ship. Estonia also said it stopped importing Russian gas from April 1. Reportedly, Spain, which is linked to Algeria via a pipeline and has vast LNG (Liquefied natural gas) terminals, could provide another supply option for European nations. Spain and Portugal are also strengthening an alternative supply route to help Europe.