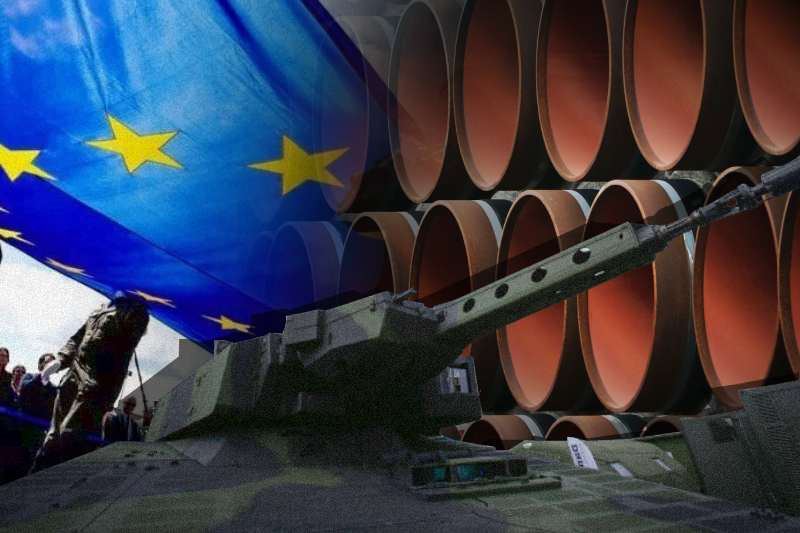 europes defence firms affected by shortages of components and economic sanctions against russia
Europe's defence firms affected by shortages of components and economic sanctions against Russia
The defence firms of Europe are affected by shortages of key components. Supply chain management of the defence firms is suffering because of the aftermath of the Covid-19 pandemic and the ongoing Russia-Ukraine war.
The prices of critical key components and transportation capabilities used by the defence sector have increased significantly due to the Covid-19 pandemic. Another factor that has affected Europe's defence firms is the ongoing war in Ukraine. The economic sanctions imposed on Russia upon its invasion of Ukraine have also affected the supply chain severely.
Now companies have to check their supply chains to ensure that they are not using sanctioned firms or products. Companies are feeling the squeeze of shortages of key components and economic sanctions.
Reportedly, Finnish defence manufacturer Patria felt that the increased component prices and accelerated delivery schedules over the past couple of years affected the business. Jukka Holkeri, executive vice president of Patria's global division, said that the company started to feel pressure when the Covid-19 pandemic began. He said that delivery times for components took a longer time.
Related Posts
Reportedly, the semiconductors and armoured steel prices have risen over the past couple of years because of the lower availability of key parts as well as increased transportation costs.
For shipyards, the low availability and high cost of steel is a fast-growing problem. The cost of steel has affected the shipyards and shipbuilding industries of Europe. The naval industry has been affected due to the rising cost of steel, said Pierre-Eric Pommellet, president of Naval Group and chairman of the French Marine Industry Group.
The supply chain issue started in 2020 when the pandemic started, but it has grown exponentially after Russia invaded Ukraine. The war has also led to inflation. However, the Defense industry leaders support the sanctions imposed against Russia. The industry is also trying to ensure it can fulfil the equipment requests and speed-up delivery times.