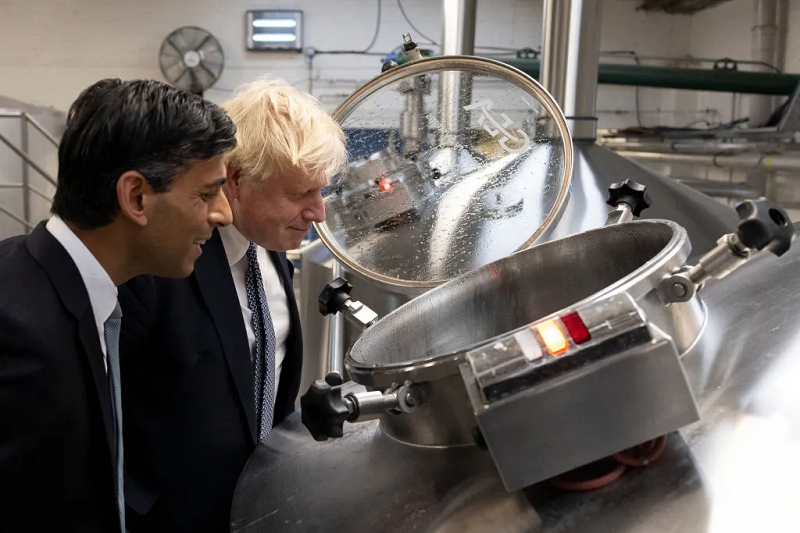 chancellor and pm asked to resign over breaking covid 19 restriction rules
Chancellor And PM Asked To Resign Over Breaking Covid-19 Restriction Rules
Last updated on April 13th, 2022 at 02:33 am
Heavy penalties have been awarded to all those who attended parties while Covid-19 cases were surging, a confirmed news from a British daily has confirmed. This includes the chancellor, the Prime Minister and some other administrative officers in 10 Downing Street.
As of now both Rishi Sunak and Boris Johnson are being held responsible for breaking Covid restriction protocols and their resignations are being demanded. Both have received fixed-penalty notices for attending a birthday gathering for the prime minister in the heart of No. 10 during lockdown.
The incident goes back to June 2020 when PM's surprise birthday party was organized. It was organised by Carrie Johnson, PM's wife, who also received a fixed-penalty notice and has already paid a £50 fine in relation to the event.
Related Posts
"Whilst she believed that she was acting in accordance with the rules at the time, Mrs Johnson accepts the Metropolitan police's findings and apologises unreservedly," her spokesperson said.
Keir Starmer of the Labor Party is now seeking a resignation from both the PM and Rishi Sunak. The talks of the fines come after news of more than 50 fines has been confirmed, and shows an increase of 30 since a last update two weeks ago.
It is believed to have concluded its inquiries into at least four out of 12 gatherings, with several thought to have been attended by the prime minister yet to be investigated. The police said there was still a "significant amount" of material to assess, raising the prospect that there could be more fines to come. A No. 10 spokesperson said: "The prime minister and chancellor of the exchequer have today received notification that the Metropolitan police intend to issue them with fixed-penalty notices. We have no further details, but we will update you again when we do."