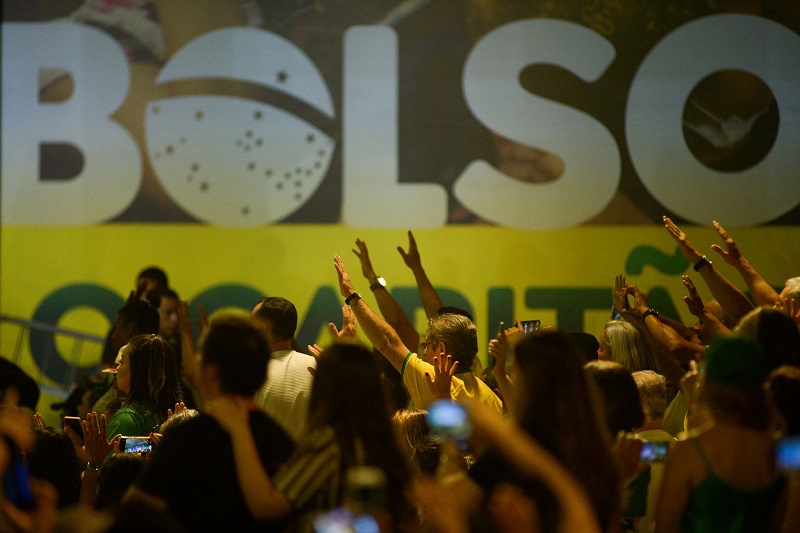 brazil invites eu representatives to monitor upcoming elections
Brazil invites EU representatives to monitor upcoming elections
For the first time in its history, Brazil has invited European Union representatives to monitor its upcoming elections. According to Brazil's electoral authority, the move came after President Jair Bolsonaro made claims of fraud and questioned the validity of the country's electronic voting system. It must be noted that Bolsonaro has been regularly levelling unfounded allegations since the regional elections in 2020.
Experts fear that the far-right president would reject the results of the October election if they don't favour him.
Bolsonaro is set to seek a second term in October. The fears have been further spurred by his more recent demands for the adoption of paper ballots. He has accused the election authority (TSE) of favouring Luiz Inacio Lula da Silva — his main left-wing opponent.
The TSE said Monday that the invitation to the EU was intended to amplify the transparency of the country's electoral system and make cooperation possible.
Related Posts
The authority said talks were underway with other groups that had observed Brazilian elections previously, including the Community of Portuguese Language Countries and the Organisation of American States. The TSE also invited the United States-based Carter Centre.
Last month, European Commission Vice-President Josep Borrell, who also handles EU foreign policy, thanked the TSE for the invitation, saying that he had to consult the bloc's member states and the European Parliament.
According to media reports, the EU also plans to send a mission to Brazil to assess the viability of being an observer for the October election.
Recent polls show Jair Bolsonaro trailing far behind Lula
Bolsonaro has been criticised for his management of the coronavirus pandemic. The country's Senate has accused him of crimes against humanity due to his approach to the public health crisis.
Bolsonaro also supported former US President Donald Trump's misinformation campaign after his election loss to President Joe Biden.