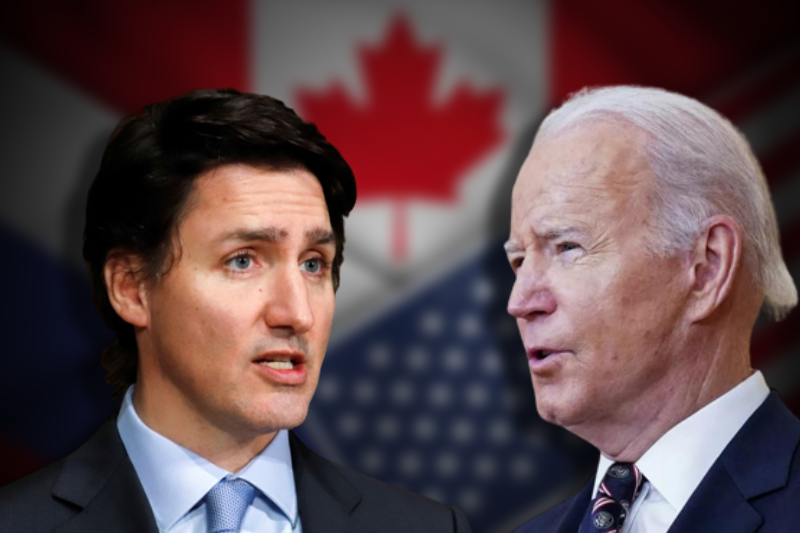 russia sanctions the us president joe biden and several top us officials
Russia Sanctions The US President Joe Biden And Several Top US Officials
Last updated on March 17th, 2022 at 12:59 pm
Russia -Russia announced sanctions on the United States (US) President Joe Biden and other officials on Tuesday. The foreign ministry of Russia said it also imposed sanctions on Canadian Prime Minister Justin Trudeau and several other Canadian ministers in a reciprocal move to Western measures.
The list of US officials includes Secretary of State Antony Blinken, Defence Secretary Lloyd Austin, Deputy National Security Advisor Daleep Singh, US Agency for International Development chief Samantha Power, Deputy Treasury Secretary Adewale Adeyemo, and press secretary Jen Psaki. The measures by the Russian authorities block their entry into Russia and freeze their assets held in the country.
Reportedly, Russia did not specify the exact nature of the measures. Russia called it "personal sanctions" against the US. The ministry said it is applying sanctions "on the basis of reciprocity".
Russia warned that it will soon announce additional sanctions against a range of "Russophobic" US officials.
Related Posts
Earlier, the US and other Western countries sanctioned Russian President Vladimir Putin and Foreign Minister Sergei Lavrov in response to Russia's military intervention in Ukraine. The United Kingdom sanctioned 370 Russian officials. Western nations cut Russia off from the rest of the world financially. On Tuesday, the US announced sanctions on 11 Russian defence leaders.
Last week, Russia approved a list of countries and territories that are 'unfriendly' with Russia. The Russian authorities said those countries introduced economic sanctions against Russia, which contributed to the collapse of the Russian ruble.
The US President Biden is due to travel to Europe next week to attend an emergency NATO (North Atlantic Treaty Organisation) summit in Brussels to discuss the Russia-Ukraine crisis. He will also join a European Council meeting, White House press secretary Jen Psaki said Tuesday.
Russia invaded Ukraine last month. According to the United Nations, over 1.2 million people have fled from Ukraine to neighbouring countries because of the Russia-Ukraine war.