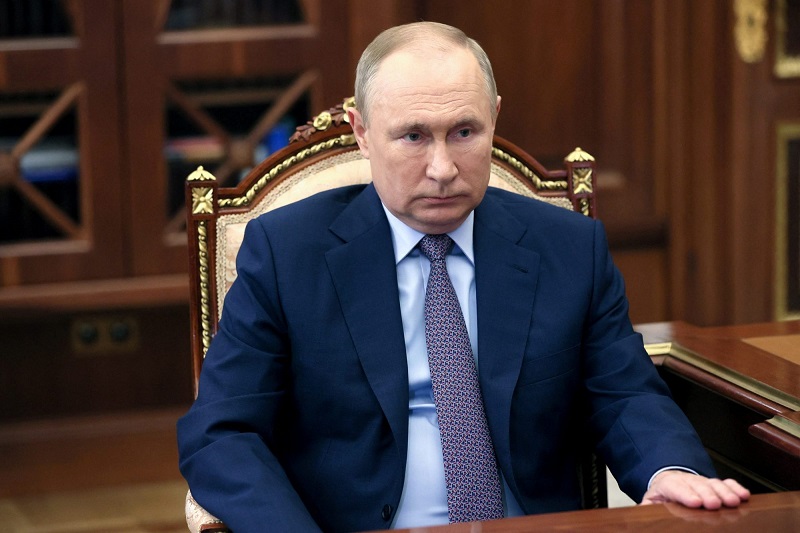 has putin over reached already
Has Putin over-reached already?
Vladimir Putin. The most talked-about man in the world at present. But all for the chaos and catastrophe he has insurged in his neighbourhood. While Putin is in no mood to ease down the attack on Ukraine, politically speaking he is off game now. Though he may think that he is winning the war – or at least it may appear as of now – the fight is evidently lost.
Bunkered down in Moscow, Putin will find himself isolated in the political arena whenever he emerges. In his own country too he is losing the battle as the Russians are suffering from widespread West inflicted sanctions leading to collapse of Ruble, pushing them to rapidly go against the leader.  But despite of all cards against him, Putin is not ready to back out. Has he over-reached already? Or could he take a step ahead?
So far, Putin's plan is clear bombard Ukraine to extremity that they are forced into submission, and rather rapidly by all means to his disposal. Last week's war crime of bombing down Mariupol maternity hospital was an omen for something far worse to come. Though the resistance of Ukraine and Ukrainians is worth applauding, it cannot be denied that Russia's grip on Kyiv is swiftly tightening. With close to 2 million people have fled the country, it is time for Western powers to promptly come into action before Putin's contagion spreads afar.
At present, the modus operandi of the West is unidirectional – economic sanctions and pressure Putin to back out. Clearly, it isn't working. The strike must be both military and economic with urgency. Close to two weeks of the invasion, one cannot expect the Ukrainian military to hold the post for too long, and that is what Putin is waiting for.
Related Posts
At this point, Russia's position is weak globally as well as domestically. This is the right time to re-write the European future with more security and cooperation by standing strong against the Putin force. NATO must change its stance – refusing to provide a no-fly zone in Ukraine as urged by Ukrainian President Volodymyr Zelensky, the global alliance has indirectly inflamed the assault on Kyiv.
Now, there are three scenarios to this war! To start with, and the most hoped for – a peace deal. But for this all assaults and seize in Ukrainian cities will have to be withdrawn. Furthermore, the early on-demand by Moscow of not including Ukraine into NATO and EU will have to be dropped by the Russian leader. But again, it is highly unlikely, as is Putin dropping his control over Crimea.
A second scenario would be lingering on war or escalating conflict. In the same line, the third scenario would be a frozen stalemate. None of these would benefit anyone. In each situation, there would be still danger to Ukraine's integrity and sovereignty – a situation disastrous for people in the country as well as those who have fled the war. Also, would be demoralizing for Russian and Ukrainian militaries alike. And talking internationally, the unresolved tensions related to the Ukraine crisis are going to bear a brunt on geopolitical relations.
The next move of Putin, keeping these scenarios in mind, would likely be doubling down his offensive. He has very much made it clear that he wants to win this war by any means possible. It is possible this fire spreads across borders and engulf neighbouring European countries like Latvia, Estonia and Lithuania.  These Baltic republics, like Ukraine, are former Soviet republics and not "real countries" according to Putin. Valdis Dombrovskis, a former Latvian prime minister, shared his concerns in last week's warning, "If we do not support Ukraine, it's not going to stop in Ukraine… Unfortunately, it is likely this aggression will continue in other countries."
Simply and clearly putting, there is no path of action which is free of risks. But when it comes to Russian aggression and preserving Ukraine's integrity and Europe's the modus operandi must be aggressive and prompt.