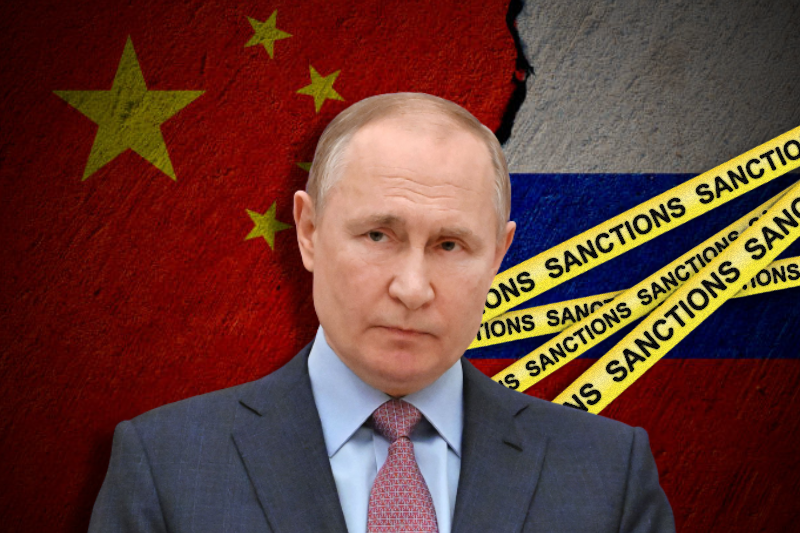 russia counts on help from china amid economic crisis the u s warns off china
US and China meet in Rome for high-level talks on the Russia-Ukraine crisis
Russia -A high-level United States (US) delegation met with a top Chinese official in Rome on Monday on the Russia-Ukraine crisis. The US National Security Advisor, Jake Sullivan, and Yang Jiechi, the Chinese Communist Party's chief diplomat, discussed the ongoing Ukrainian conflict.
The US warned China not to provide help to Russia. On Sunday, Russia said that China's help is required to withstand the crippling economic sanctions placed by Western nations.
Western nations including the US imposed economic sanctions on Russia over the war in Ukraine. Russian Finance Minister Anton Siluanov said on Sunday that economic sanctions had deprived Russia of access to $300 billion of its $640 billion in gold and foreign exchange reserves. The minister further said that there was pressure on China to shut off more foreign reserves.
Related Posts
The minister said that Russia has part of its gold and foreign exchange reserves in the Chinese currency, in yuan. However, there is pressure from Western countries to China to limit access to those reserves. The minister reportedly thinks that Russia's partnership with China will help the country during this time. The minister added, "Our relationship with China will allow us to maintain the cooperation that we have achieved."
The minister's statement makes it clear that Moscow will seek help from China to cushion the impact of sanctions on Russia's economy. However, Jake Sullivan said that Washington warned China not to provide any kind of help to Russia. Sullivan said, "We will not allow there to be a lifeline to Russia from these economic sanctions from any country."
China and Russia's relation
China and Russia have tightened cooperation in recent months. Both countries have come under strong Western pressure over human rights issues. China has not condemned Russia's attack on Ukraine. However, it has urged a solution on this matter. Russian President Vladimir Putin and Chinese President Xi Jinping met in Beijing on February 4 to boost their strategic partnership.