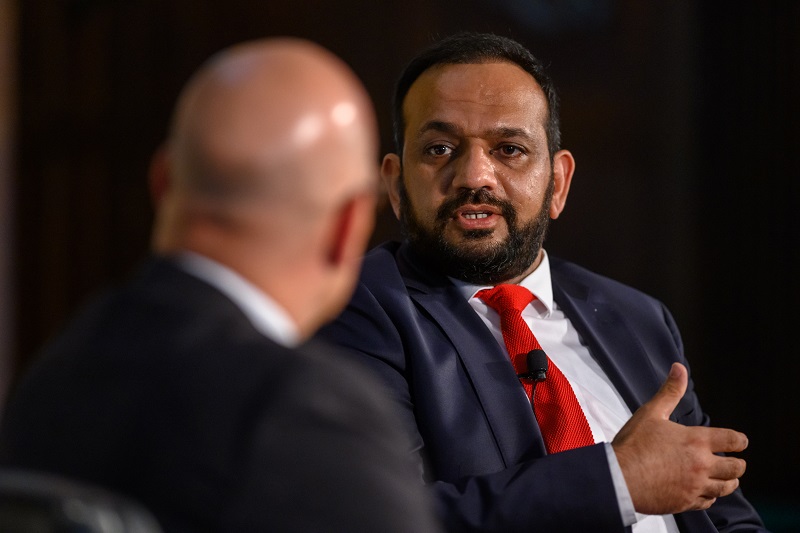 afghanistans former finance minister now drives an uber cab in washington dc
Afghanistan's Former Finance Minister Now Drives An Uber Cab In Washington DC
Afghanistan – Afghanistan's former finance minister, Khalid Payenda, is driving an Uber in Washington DC to support his family. He resigned as finance minister a week before the Taliban seized Afghanistan in August 2021.
While talking to The Washington Post, he said he earns "a little over 150 dollars for six hours' work, not counting his commute." He is also working as an adjunct professor at the Walsh School of Foreign Service, Georgetown University in Washington DC.
In Afghanistan, he once oversaw the United States-supported $6 billion budget. He resigned from the post even before the Taliban seized Kabul because his relationship with Ashraf Ghani, former Afghan President, deteriorated. Subsequently, he left Afghanistan due to his fear of being arrested by the government. He then joined his family in the United States of America (USA).
Related Posts
While talking to The Washington Post, he said he was grateful for the opportunity to be able to support his family. However, he does not feel good about his life. He reportedly said, "I don't have any place. I don't belong here and I don't belong there. It's a very empty feeling." He reportedly blamed the US for Afghanistan's situation. He said that the US withdrawal of troops had allowed the Taliban to take over Afghanistan.
In a text message to a World Bank official in Kabul, on the day the capital fell, Payenda said, "We had 20 years and the whole world's support to build a system that would work for the people. However, we built a house of cards on the foundation of corruption."
Afghanistan is facing an economic and humanitarian crisis. More than half of the population of Afghanistan are expected to face life-threatening food insecurity, according to the WFP (World Food Programme). The World Health Organization (WHO), a specialised agency of the United Nations, revealed that Afghanistan's health system is also on the brink of collapse.