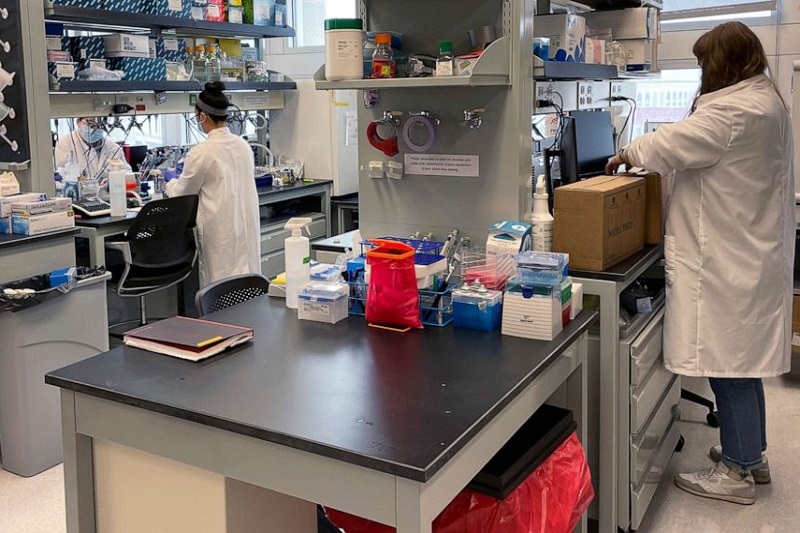 omicron subvariant ba 2 now the dominant variant in us what do we know about it
Omicron subvariant BA.2 now the dominant variant in US: What do we know about it
BA.2, the Omicron subvariant is now dominant cause of coronavirus infections in the United States. Last week alone more than half of all Covid-19 infections detected were caused by BA.2, confirmed United States Centres for Disease Control and Prevention. CDC said that genomic surveillance has shown that BA.2 is the variant behind 51 per cent to 59 per cent of all new coronavirus infections in the US the week ending March 26. This is a surge of about 39 per cent of all new infections as compared to the week before.
Though BA.2 is just gaining ground in the US, it is already in prominent percentages in Western Pacific and Southeast Asia, and at peak in Europe. With this BA.2 has become the most dominant Covid-19 cause globally, surpassing other two lineages of Omicron – BA.1 and BA1.1.
Related Posts
Talking about Europe, lifted restrictions and waning immunity among vaccinated people has led to a bolstered wave of contagious BA.2. This is despite the fact that Europe has managed to vaccinate larger population that United States. Since February, hospitalizations and deaths have seen an upward trend. But BA.2 levels haven't surpassed the number of infections that were caused by BA.1.
With United States starting to notice a similar trend as in Europe, CDC has raised concerns. "We're not immune from what happens in Europe," said former CDC Director Dr. Tom Frieden, now president and CEO of the nonprofit Resolve to Save Lives. "In Europe, you see BA.2 becoming predominant and driving a resurgence, and the likelihood that will not happen in the US is pretty low, really," Frieden said. "I do think part of the reason that we're plateauing is that we're about to start going up again."
The true nature of BA.2 is difficult to predict. After waves of Covid-19 infections that had affected a large number of Americans and vaccinations, a level of immunity has been achieved. CDC says, based on random blood samples, about 95 per cent of Americans now have some level of immunity against Covid-19. This is an "immunologic wall", as labelled by Dr. Jorge Salinas, an infectious disease expert at Stanford University. "That gives us some protection against future surges," he said. "However, that wall deteriorates with time. The longer it goes after a wave or after vaccination, the bigger the decay of the wall."