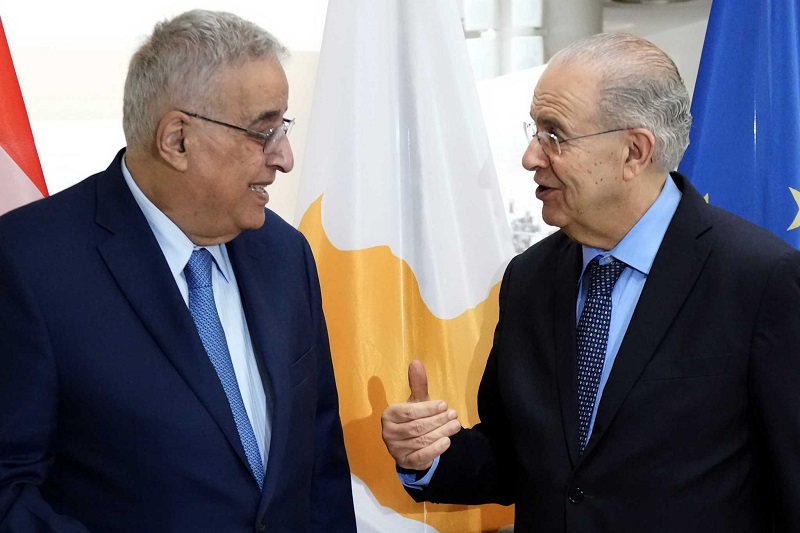 cyprus lebanon
Lebanon and Cyprus Are Ready to Work on Prospective Offshore Gas Projects with Strong Bilateral Relations
As per the Lebanese FM Abdallah Bou Habib, who was on a governmental tour to Cyprus Friday and met with his Cypriot spicmen Ioannis Kasoulides, Cyprus & Lebanon are willing to collaborate and develop undersea gas reserves between the two nations.
Despite the fact that an agreement on maritime assets has yet to be ratified, Bou Habib stated that Lebanon is set to close the deal.
"There is no issue with Cyprus at all." Once we discover gas, we are prepared to cooperate; we have discussed it, and I can assure everyone that Lebanon is prepared to do so," he stated.
He stated that the US was becoming engaged in the maritime border dispute with Israel.
"Sometimes it takes longer than necessary," the Lebanese FM explained. "We did receive a written proposed bill at the end of January this year and we're now in the process of responding to them."
He went on to say that the idea was fairer than the others put before, and that while there are different points of view in Lebanon, "we are all in accord on what we want, hence the response to Americans will hopefully be soon, and it might be one response."
Related Posts
Bou Habib and Kasoulides also discussed bilateral relations and the prospects for further improving them in a variety of sectors, including developments in the –
Eastern Mediterranean
Wider Middle East
Ukraine (In context of Russia's invasion).
"Our countries and people have a natural connection," Kasoulides remarked following the meeting. "Our connection to Lebanon is spiritual as well as geographical, as seen by the great number of Lebanese individuals on our island."
"We look forward to strengthening our trilateral relationship with Lebanon by focusing on areas of cooperation that address Lebanon's present needs and concerns."
Our goal is for this format to have a beneficial impact on our citizens' lives, particularly the lives of our youth, by serving as an inspiration of respect and cooperation," he added.
In the context of a difficult economic situation, Kasoulides reaffirmed Cyprus' commitment for Lebanon.
"Lebanon is going through a very difficult period right now. Bou Habib briefed me about the current circumstances and the difficulties that the country is experiencing. We are here to support our neighbors. Nobody, especially Cyprus, wants Lebanon to fail.
"However, in order for Lebanon to fully recover, it must accept responsibility for the issues and find a quick fix. Kasoulides praised Lebanon's agreement with the IMF, saying, "The international community has consistently stated that it is prepared to deliver financial and technical support."
"Cyprus and Europe are able and prepared to collaborate with all political parties in Lebanon to bring about reforms, openness, and accountability," said the statement.
Finally, Kasoulides expressed gratitude to Bou Habib for Lebanon's long-standing support for Cyprus.