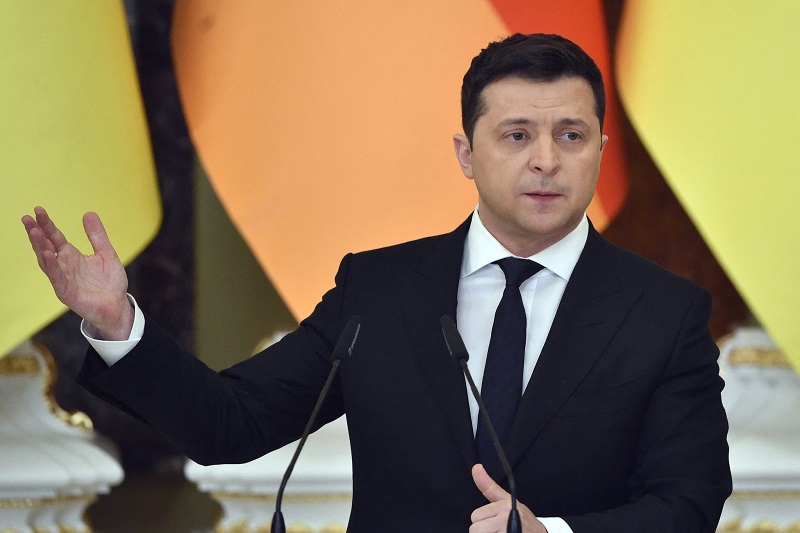 why ukraine wont join nato
Why Ukraine won't join NATO?
Ukrainian President Volodymyr Zelensky has dropped in a clear hint, a possible concession to Russia, that the country does not expect to join the NATO alliance any time soon. Addressing leaders of United Kingdom led Joint Expeditionary Force via video link on Tuesday, Zelensky evidently shifted far away from what up until now was Ukraine's No. 1 priority – NATO membership.
"For years we have been hearing about how the door is supposedly open (to NATO membership) but now we hear that we cannot enter. And it is true, and it must be acknowledged," Ukraine's President Zelensky said. "I am glad that our people are beginning to understand this and rely on themselves and on our partners who assist us," he added.
The latest "reflection of reality" by Ukraine can possibly open doors to direct negotiations between Russia and Ukraine in following weeks. This is what, in fact, was sought by Russia initially. Russian President Vladimir Putin had 'demanded' assurance that Ukraine and any other former Soviet nation would not be a part of NATO alliance. The demand was outright rejected by the United States, European Union and other global powers. This led to Russian invasion on its neighbour.
Related Posts
NATO is a security alliance comprising of 30 nations from North America and Europe that was formed in response to Cold War in 1949. The purpose of the alliance initially was to protect West from threat by the Soviet Union. But after Cold War, many former Soviet nations joined NATO. This meant Russia was now sharing borders with the largest military alliance in world – a big threat to Putin's geopolitically ambitious plans. The drive to expand Moscow's sphere of influence is what led to Russia invading Ukraine, along with crushing the latter's desire to join NATO.
The latest submission by Zelensky that Ukraine would not be joining NATO any time soon is called "a reflection of reality" by US Secretary of State Antony Blinken. "I don't think that's a concession. I think first of all it's a reflection of reality that even before this aggression by Russia, Ukraine was not going to get into NATO tomorrow. All the more reason why as we've seen when Putin was saying that their concerns about Ukraine centered on its admission to NATO, that was wrong. That was a lie," Blinken said.
Though NATO always had "an open door policy" for its membership, there is never a denial that the process is complex and lengthy. NATO's rejection of declaring Ukrainian airspace as a "no fly zone" as called by Zelensky has further stressed that no time soon is Ukraine going to get NATO membership. Furthermore, Moscow has made Kiev realize how important it is to be independent and have capabilities to defend itself.