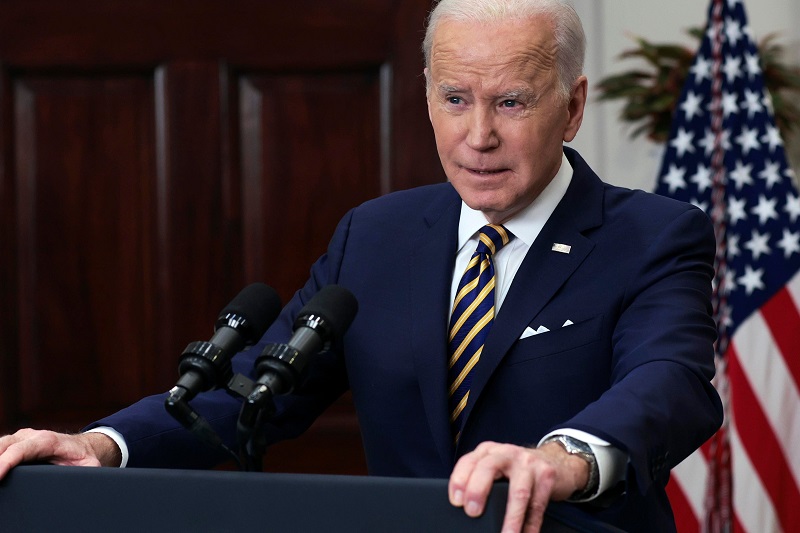 how biden has found oil partnership in venezuela
How Biden Has Found Oil Partnership In Venezuela
Venezuela – The United States has no choice but to turn to Venezuela as it has hit itself with a hammer over sanctions to Russia. Its been a tough trade decision for POTUS but it was taken owing to the fact that Russia has not retreated from its onslaught on Ukraine, despite repeated warnings of various trade sanctions from the West.
In a strict move, US President Joe Biden has declared a complete import ban on Russia for oil. "We're banning all imports of Russian oil and gas energy," Biden told the media at the White House. "That means Russian oil will no longer be acceptable in US ports and the American people will deal another powerful blow to Putin's war machine."
Russia has been sanctioned left, right and center. It will have to deal with the trade attack. Meanwhile, US has had to look for greener pastures. There is already a fear of fuel shortage worldwide. But the US will have to worry about escalating fuel prices as well. But Biden's sanction decision was not without some background work done to buttress the American economy.
Related Posts
Biden's decision came after a delegation from Washington met Venezuelan president Nicolàs Maduro in the capital Caracas over the weekend. This was the first high-level talk between the two countries in years.
It has been a rough ride between these two nations since 2019. Post that Venezuela was sanctioned and it arrested some American citizens on false charges. As a goodwill gesture, as America extended a hand of trade togetherness, it has released two of the nine imprisoned.
Biden's administration is well known to use cementing diplomacy to bring people together. So, is the action with Venezuela showing the golden liquid on the horizon. Venezuela's change in stance comes after indications from the US that sanctions imposed on the country will be eased. Not all sanctions will be relaxed immediately but the Biden administration will likely issue licenses allowing foreign companies to operate in Venezuela.