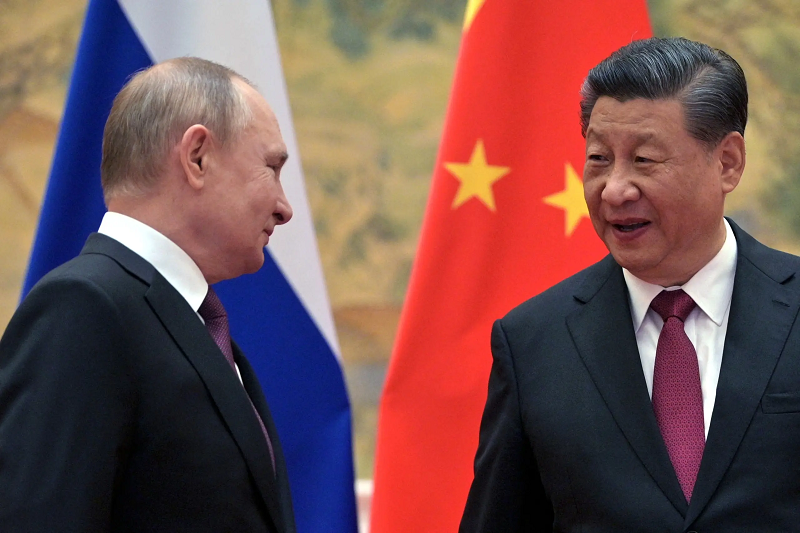 biden jinping finally talk on ukraine issue war
Biden-Jinping 'finally' talk on Ukraine issue war
Last updated on March 19th, 2022 at 04:32 am
On late Friday, the president of the United States Joe Biden and President of China Xi Jinping spoke about the ongoing Ukraine crisis in a two-hour-long phone call as the tensions keep on rising in the region.
As per the Chinese media, Xi Jinping underlined that in such conflicts, no-one's interests are guaranteed. According to many political experts, the conversation was long due as two of the economically as well as socially most powerful nations need to contribute to such matters.
It was expected that the US president will warn China about possibilities of its support to the Russian movement in Ukraine. Biden was supposed to talk about grave consequences of when it happened and how it will impact the relationship between US-China especially when the two nations are already struggling to be on talking terms.
The White House confirmed that the call concluded under two hours of duration. "China needs to stand on the right side of history. It needs to ensure that it does not backfill, financially or in any other way, sanctions that have been imposed on Russia," said U.S. Deputy Secretary of State Wendy Sherman.
Related Posts
But this remark came ahead of the call. She had stressed on Chinese involvement in the Russian invasion of Ukraine by Xi Jinping asking Vladimir Putin to stop this war once and for all. Xi also reportedly said that a crisis such as that of what happened in Ukraine should not be seen by anyone.
The talks were being considered as steps towards repairing the relationship especially in the regional concept as since the last few months, the ties between two nations have been at the lowest. China moving towards Taiwan, which it claims as its own land, is not accepted by the United States as it threatens the democracy ruled states. This has further led to rise in tensions between the two sides. If China extends any kind of support to Russia, the US had earlier warned it of extreme measures.