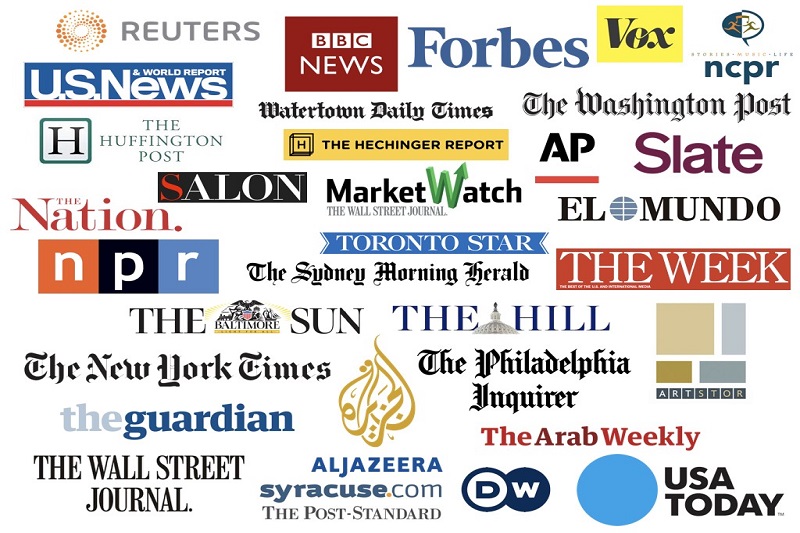 various global news outlets stop reporting in russia
Various global news outlets stop reporting in Russia
Last updated on March 6th, 2022 at 01:31 pm
Ukraine -Global news media has temporarily suspended reporting in Russia.
The step has been accorded to protect journalists after the Putin administration brought forth a new law cracking down on news outlets, threatening them with jail terms of up to 15 years for resorting to "fake news".
On Friday, the British Broadcasting Corporation (BBC) announced a halt in its reporting from Russia. By the end of the day, Bloomberg News and the Canadian Broadcasting Company also asked their journalists to stop working from the country.
After assessing the situation, CBS News and CNN said that they would also stop broadcasting in Russia.
The Washington Post, Reuters, and Dow Jones said they were evaluating the new law and the situation.
The new law was passed on Friday, making the intentional spread of "false" or "fake" news about Russia's invasion of Ukraine a criminal offence.
Russia's upper house of parliament drafted the new legislation.
President Putin approved the new law after the Kremlin accused the BBC of "undermining Russian stability and security."
Related Posts
After that, the BBC announced that its news service in Russian would continue from outside Russia.
It said the legislation was intended to criminalize independent journalism in the country.
The Kremlin, however, chose to stay mum on the media companies suspending reporting.
Russian officials have repeatedly accused the US and its western European allies of spreading false information and sowing discord among the Russian people.
The Russian authorities have also severed access to various foreign news organizations' websites, including Deutsche Welle and the BBC, for spreading what they say was false information about Putin's war in Ukraine.
Putin insists that his "special military operation" is intended to ensure its security after the expansion of the NATO alliance to Russia's borders.
Russian officials refrain from using the word "invasion" and say that the western media have failed to report on the "genocide" of Russian-speaking people in Ukraine.