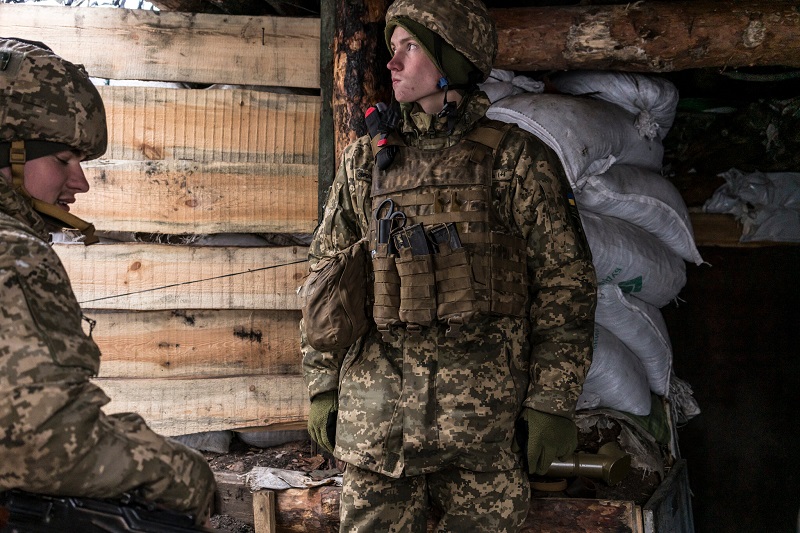 ukrainian presidents call evokes participation from war veterans across the world
Ukrainian President's Call Evokes Participation From War Veterans Across The World
Ukraine -Ukraine is getting military support of the most unique kind and from all over the world. Apparently, patriotism in high in spirits as Ukrainian embassies all over the world are pouring into applications for volunteers to be on the forefront of the war.
Applications have poured in thousands from volunteer fighters. This movement comes as Ukrainian President Volodymyr Zelenskyy sent out a plea to all military veterans across the world to come and help his country, in the dire straits they were in. In the week, almost 20,000 such military veterans from across the globe have signed up with various Ukrainian embassies.
Related Posts
In the long process, previous veterans who have served in combat and also helping in unique ways. Some are helping vet the as it's a long process. Veterans must first email the Ukrainian embassy in their respective countries then submit documents proving their identity and combat experience. If they successfully complete that stage, they are interviewed by an embassy official.
While the process is long, speed is of essence. Many of the people looking to volunteer are veterans of the wars in Iraq and Afghanistan. But working for the US military is different from working under a foreign government under attack. Those who can't serve, are helping to provide body armor and the likes of equipment. Some are arranging for transport from Poland to Ukraine, where soldiers will be met by representatives of the Ukrainian International Legion.
Once in Ukraine, the volunteer soldiers will sign their enlistment papers. Logistics are going to be messy, owing to the damage that has been done to Ukraine's infrastructure. However, the Russian president's assault on Ukraine has stirred many veterans to action, awakening a primal sense of right versus wrong and good versus evil.