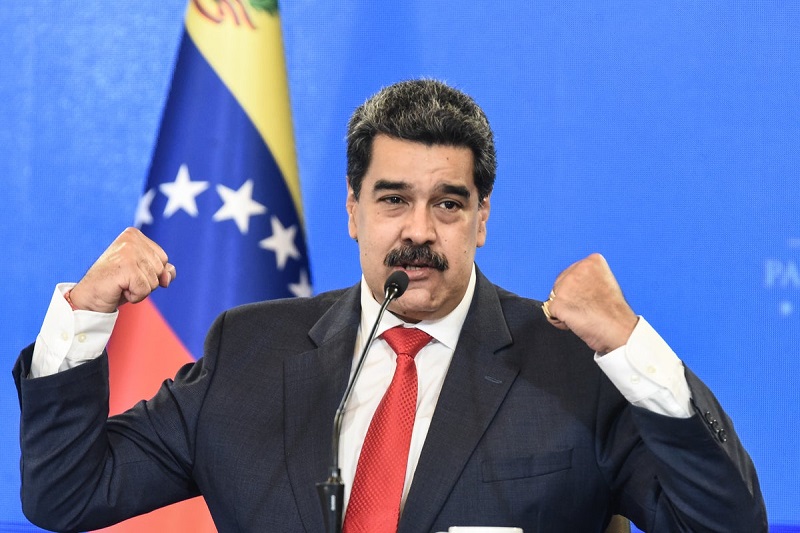 venezuela releases american prisoners after negotiations with us
Venezuela releases American prisoners after negotiations with US
On Tuesday, Venezuela's President Nicolas Maduro ordered the release of two Americans, a senior US administration official confirmed.
Maduro released Gustavo Cárdenas and Jorge Alberto Fernández.
Cárdenas is one of six US Citgo executives held by Venezuela in 2017. Meanwhile, Fernández is a Cuban American tourist who was arrested under the charges of terrorism for bringing a drone into the country. The New York Times was the first to break the news of the pair's release.
Cárdenas was sentenced to lengthy prison terms in 2020 on charges of embezzlement tied to a proposal to refinance $4 billion of Citgo bonds. He, along with the six people held, proclaimed his innocence.
The sentencing culminated a saga on Nov. 21, 2017, when the men arrived in the South American country for a sudden business meeting in Caracas – the country's capital. Once in the boardroom, military intelligence officers stormed the room and demanded the men to hand over their passports and other ID cards. They were then hauled off to jail. The Financial Times and The Associated Press reported the news at that time.
Related Posts
Speaking to reporters, White House press secretary Jen Psaki said a high-level US delegation visited Venezuela last weekend. She said the purpose of the high-level visit was to ponder a range of issues, including energy security and the health and welfare of the arrested US citizens.
"We're not going to miss an opportunity to do that," she said. "In this scenario, I will just note that they are separate. There are separate paths and conversations."
The US eyes an oil deal with Caracas while Russian oil exports are stopped.
The high-level meeting between Venezuelans and US officials was the first one in years.
During the ongoing Ukraine conflict, Venezuela has been Russia's supporter but hasn't refused to sell oil to the US.
It is pertinent to state that at least eight other US citizens remain in prison in Venezuela, facing different charges. They all have been arrested within the span of the last five years.