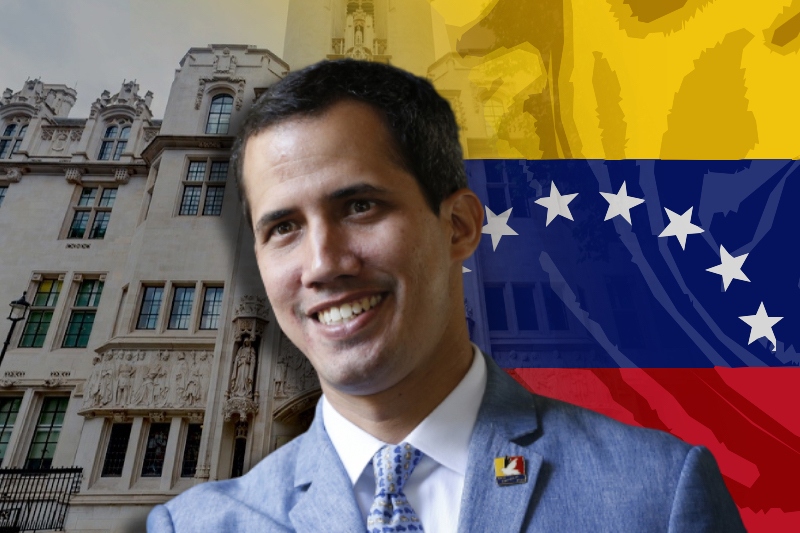 juan guaido (1)
Opposition leader Guaido moves to bring $1 bn dollar in gold reserves
Venezuela
The Supreme Court of the United Kingdom has backed the steps taken by Juan Guaido to secure control of more than $1 billion dollars in gold reserves. The amount is saved at the Bank of England and the effort made by the top opposition leader of Venezuela will only provide relief to the struggling economy of the nation. 
With the support of the opposition leader, the court has also successfully recovered the earlier decision taken by the Court of Appeal where this move was discouraged. As per the current ruling, the heads of the state and the government were responsible for the British government. The government has already recognised Guaido as the interim President as per the constitution.
It was not an easy battle for the two sides as evn to reach a simple conclusion, the two had to fight a new lengthy battle over the gold between Nicolas Maduro. Maduro has recently claimed a second term as the president after a fairly disruptful presidential election in 2018. 
Related Posts
As for Guaido, he has led the opposition to fame and his party is currently controlled by the National Assembly. They have been trying to replace the position and power of Maduro for a long time.
The London court also said that the way Guaido presented his side of the argument, they had no choice but to accept it and that is partially the reason why Guaido's government is recognised by His Majesty's Government as the constitutional interim President of Venezuela. 
The top court also referred to the call taken by the Commercial Court so that things can be considered further. However, while announcing the decision, it stressed that despite referring to the decision, it will not be going against the UK's recognition of Guaidó as the interim President of Venezuela.