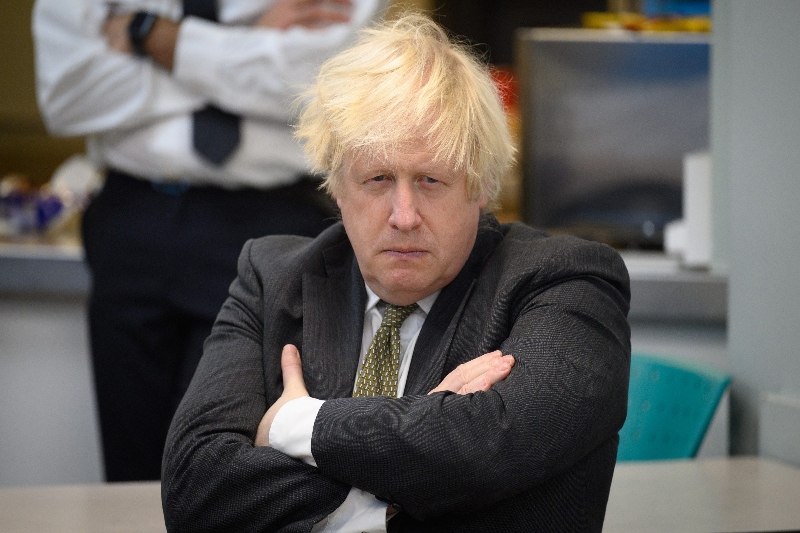 british prime minister boris johnson
UK's Boris draws ire for lockdown gatherings
UK
A picture of British Prime Minister Boris Johnson and more than a dozen people having wine in his Downing Street residence lawn during Covid-19 lockdown last year has spiked concerns that officials may have failed to adhere to social distancing rules.
The picture was published on Sunday by the Guardian newspaper.
The picture raises questions that Johnson's staff held a series of gatherings during lockdowns. In contrast, the general population was told not to mix with others.
The photograph also shows Johnson's wife, Carrie, holding their newborn son, with cheese and wine on the table.
Bottles of wine are evidence of a lack of social distancing in the picture where 19 people are gathered in groups across the terrace and lawn of Downing Street.
Related Posts
At the time when the photograph was clicked, social mixing between households was restricted to two people, who could just meet outdoors with a distance of at least 2 meters. Meanwhile, at workplaces, in-person meetings were allowed to take place only if "absolutely necessary".
Under a mass fury, Johnson was forced to order a civil service inquiry. It merits mentioning that the head of the civil service inquiry had to step down amid allegations of his own Christmas party.
Johnson had faced a barrage of criticism since a video showing his staff laughing and joking in a Downing Street party went viral when such festivities were banned.
On that day, the then health secretary had addressed a press conference asking people to stick to Covid-19 SOPs and not take advantage of the good weather to socialize in groups.
The past week has been termed the worst of the prime minister's premiership, with a rebellion by Conservative MPs over Covid-19 regulations. The brawl was followed by the shock departure of David Frost, the Brexit minister, and a historic byelection defeat.