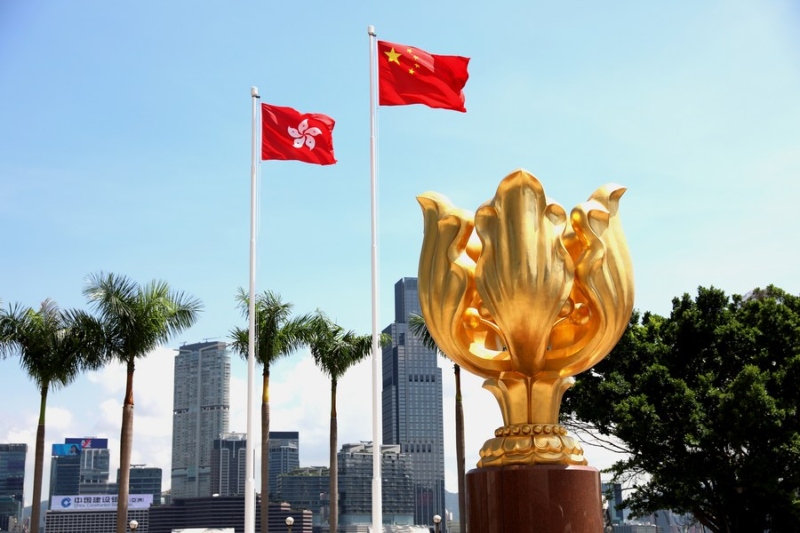 hksar democratic progress
China issues white paper on HKSAR democratic progress
China
China's State Council Information Office issued a white paper for the Hong Kong Special Administrative Region (HKSAR) on Monday. The white paper titled "Hong Kong: Democratic Progress Under the Framework of One Country, Two Systems." It presented an overall review of the origin and development of democracy in the HKSAR. 
The white paper presented the principles of the central government. It stressed that there is no question that the Communist Party of China (CPC) and the Chinese government designed and safeguarded Hong Kong's democratic system. China issued the white paper after the Legislative Council election in the HKSAR, which was held today. 
White paper on HKSAR democracy
The white paper started with the historical background of Hong Kong under British colonial rule. At that time, there was no genuine democracy. The Chinese government brought the policy of "one country, two systems" and established democracy in the HKSAR.
The policy provides the HKSAR with a high degree of autonomy in economic, trade, financial and monetary matters. The white paper further read, "The Chinese government has provided constant support to the region in developing its democratic system." Reportedly, a series of major decisions have been taken by the CPC and the central government for the development of HKSAR. 
Related Posts
Chinese government role in HKSAR democracy
The Chinese government also approved to amend the election procedures for the Chief Executive and the LegCo (Legislative Council), setting a timetable for universal suffrage. The chief executive is accountable to the Central People's Government. The term of the chief executive is for five years, and any person can serve for a maximum of two consecutive terms. 
Today, all 90 members of the seventh-term LegCo of HKSAR have been elected. Reportedly, the LegCo comprises members elected by the Election Committee constituency (40 seats), functional constituencies (30 seats) and geographical constituencies (20 seats).