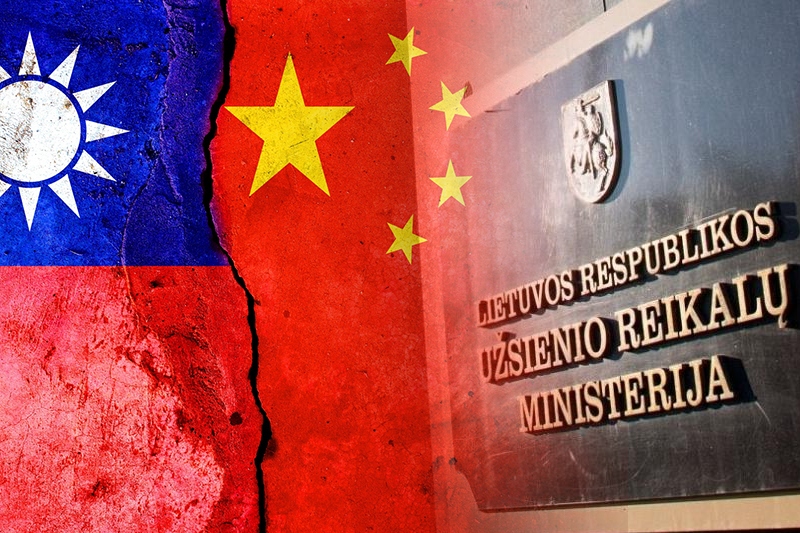 china fumes as lithuania cuts diplomatic ties (1)
China Fumes As Lithuania Cuts Diplomatic Ties To Side With Taiwan
Lithuania
Lithuania and China have strained relations over Taiwan so much so that the European nation has now pulled out its last existing diplomat from Beijing. Lithuania has now closed its embassy in China, an official statement says so.
The foreign ministry has confirmed that it has recalled Lithuania's charge d'affaires for consultations and that the embassy would be operated "remotely". Those standing for truth and justice are trying to be brave and standing up tall against the growing power of China and its notorious habit of controlling the soverignity of smaller nations.
Recently, China bought the loyalty of another nation who has now washed its hands off Taiwan. It is Nicaragua that has sold its allegiance to China over free vaccines and other benefits. The move comes after the European Union member state allowed Taiwan to open a representative office in Vilnius.
Related Posts
China is completely intolerant to any progress in Taiwan and has been sending off social media stinkers to the US for its growing trade relation with the latter as well. China claims Taiwan as part of its territory and does not give diplomatic recognition to nations that treat the island as a separate state.
Last month, China restricted diplomatic contacts with Lithuania and stopped issuing visas to the country in protest aswell. Speaking to reporters in Vilnius, Foreign Minister Gabrielius Landsbergis said there was uncertainty over the legal status of Lithuanian diplomats in China before their departure.
Earlier on, a group of six French lawmakers also arrived in Taiwan for a five-day visit. In response to the Lithuanian stance, Taiwan's foreign ministry instead has taken to the media and said it had the "highest respect" for the decisions taken by the Lithuanian government.