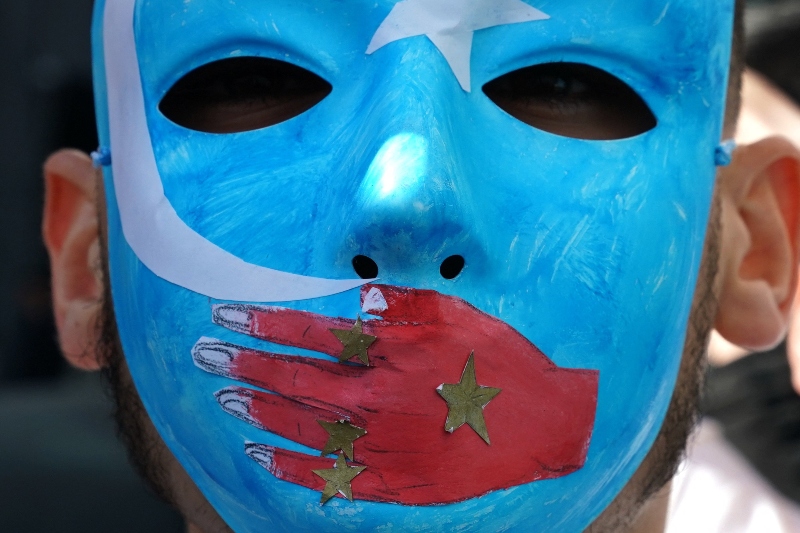 us blacklists chinese entities
US blacklists numerous Chinese entities, citing 'brain-control weaponry'
US
On Thursday, the Biden administration imposed trade restrictions on a total of 30 Chinese research institutes over human rights violations, alleging them of developing brain-control weapons that undermine US national security.
The administration, however, did elaborate further on brain-control weaponry.
According to some media reports, the Commerce Department locked action against 34 entities in China, one in Malaysia, three in Georgia, and two in Turkey.
The Commerce Department said China's Academy of Military Medical Sciences was using biotechnology "to aid the Chinese military to include purported brain-control weaponry" in its day-to-day affairs.
"The scientific pursuit of medical innovation and biotechnology can save lives. Unfortunately, the PRC is using these technologies to control its people and repress members of ethnic and religious minority groups," said US Secretary of Commerce Gina Raimondo.
The State Department accused China of "mass detention" and "widespread, state-sponsored forced labour" in the Xinjiang region.
Related Posts
The White House, earlier this month, announced a diplomatic boycott of the Winter Olympics in Beijing due to the ongoing genocide and crimes against humanity and other human rights abuses in Xinjiang.
Beijing denies abusing ethnic and religious minorities in the region.
Moreover, the Commerce Department listed four Chinese companies to its Entity List for their role in modernizing China's military. The companies run contrary to US foreign policy and national security interests.
It merits mentioning that the department added five other Chinese firms for allegedly "attempting to acquire technology from the US to help modernize the People's Liberation Army."
The Chinese Embassy in Washington did not respond to the development.
US officials have long complained that intellectual property theft by China has cost the US economy billions of dollars in revenue. They have said that it threatens their national security. Meanwhile, Beijing said that it does not believe in intellectual property theft.