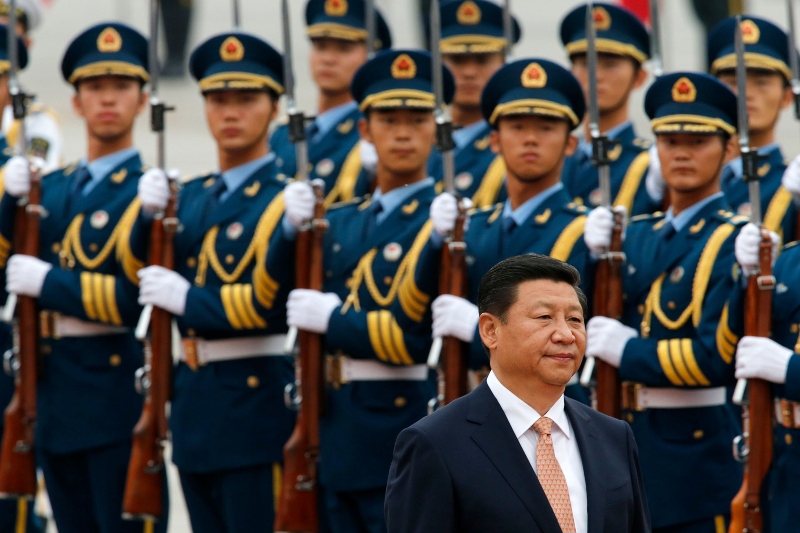 chinese spies penetrate taiwanese military
Chinese Spies Penetrate Taiwanese Military Documents: A Report
Taiwan
A case about spies from China penetrating the Taiwan Military documents have been revealed. Government officials from Taiwan are battling a sustained Chinese espionage campaign. As per details shared by security officials from Taiwan and the USA, the primary aim of spies from China was to gather details of the defence planning and show-down the leadership. Even the details like the names and phone numbers of the President Tsai Ing-wen were compromised.
As per details Xie Xizhang was travelling to Taiwan as a businessman from Hong Kong. He was travelling to Taiwan for more than 20 years. Now, he stands accused running a mission to recruit spies for China.
During one of his trips in 2006 Xie met a senior retired Taiwanese navy officer, Chang Pei-ning over a meal, which is now considered as espionage by the two as per documents. Chang is now considered to be Xie's agent to help him to penetrate Taiwan's active Military leadership as part of a long-running Chinese operation to build a spy ring among serving and retired military officers.
As per details shared, Xie has lured the Taiwanese officers and their families, offering international travel arrangements, thousands of dollars in cash payments and gifts to the wives of officers such as expensive silk scarves and belts.
Related Posts
As per the documents reviewed by Reuters, a team of counter- espionage officers moved against Xie's network in 2019 and launched raids to uncover evidences. As a result of this action, Chang is facing espionage charges and the warrant has been issued for the arrest of Xie. He is not in Taiwan anymore.
The document issued to reveal the case shows how Beijing allegedly sought out Taiwanese commanders and lured them to become spies. Further details reveal how a series of events have been planned for military espionage in recent years, the Chinese has launched a campaign to undermine the democratic island's military and civilian leadership, penetrated to a level to complete corrosion of its will to fight, captured details of high-tech weapons and gain insight into defence planning. The details were shared by the senior retired military officers, current counter-espionage agents, as well as former U.S. military and intelligence officers.
For Taiwan, it is a battle against the spies, which has led to complete compromise of senior officers' details at the heart of the island's armed forces and government agencies, a steady stream of convictions handed down in the court shows.
The spying activities of China has even penetrated the security details of the President Tsai Ing-wen. The details related to the security of Present was leaked by a retired presidential security officer and a serving military police lieutenant colonel at the unit tasked with protecting the president.