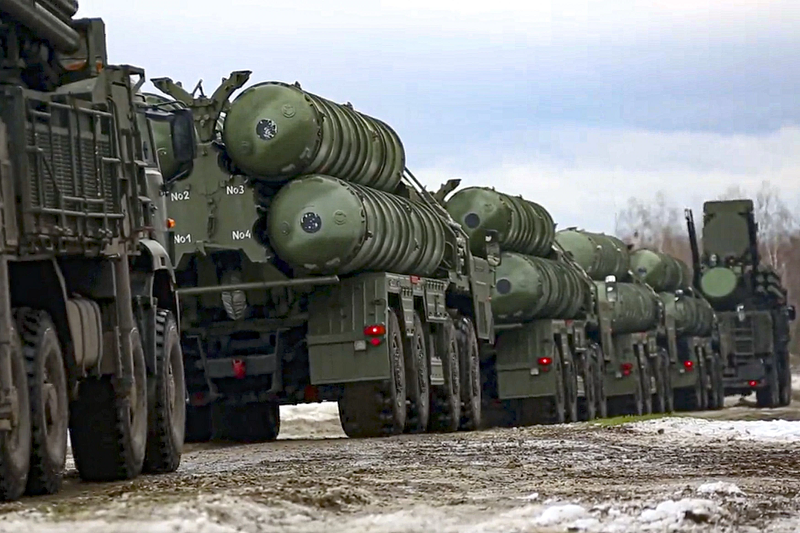 russia holds military drills in belarus as diplomats meet to diffuse the condition
Russia holds military drills in Belarus as diplomats meet to diffuse the condition
Russia -Russia has initiated military drills in Belarus, a move that West fears is a prologue for invading Ukraine. Global leaders are continuing efforts to diffuse the Ukraine crisis – UK's top diplomat has urged Moscow to opt for a diplomatic pathway and diffuse tensions with Ukraine. U.K. Foreign Secretary Liz Truss has warned Russia that attacking Ukraine would "have massive consequences and carry severe costs."
Russian Foreign Minister Sergey Lavrov, however, was stern in his response to Truss stating Moscow won't be lectured by West. "Ideological approaches, ultimatums, and moralizing is a road to nowhere," Lavrov said. Russia and UK have had strained relations since 2018 when Russian spy Sergei Skripal was poisoned in England, and this has marked first meeting in more than four years between the two nations' top diplomats.
More than 100,000 Russian troops have concentrated near Ukraine's border with a series of military maneuvers being launched in the region. Europe, Ukraine, and the US fear a looming Ukraine invasion, but Moscow rejects it saying it has no plans of invading its neighbor. But this comes with many conditions by Russia. Moscow wants a guarantee from the West that Ukraine and other former Soviet countries would not be allowed to join NATO. Furthermore, it wants NATO alliance to withdraw its weapon deployment to Ukraine and also roll back forces from Eastern Europe. The demands have been straightforwardly rejected by US and NATO.
Related Posts
Over Truss's calls to pull back troops, Russia's Lavrov said, "The demands to remove the Russian troops from the Russian territory cause regret." He added, "We don't want to threaten anyone. It's us who are facing threats." He further alleged that the West is fanning tensions over the situation for its own political gain.
Russia's military buildup has a deployment of troops in Belarusian territory, its close ally, for sweeping joint drills entering a decisive phase on Thursday. The Ukrainian capital Kyiv is located about 75 miles (47 miles) south of the border with Belarus. This has sparked worries by Western nations voiced worry that Belarusian territory can be a pathway used by Russia to invade Ukraine.